Death of Toddler from Maidstone prompts Petition
17 February 2016, 10:59 | Updated: 17 February 2016, 13:07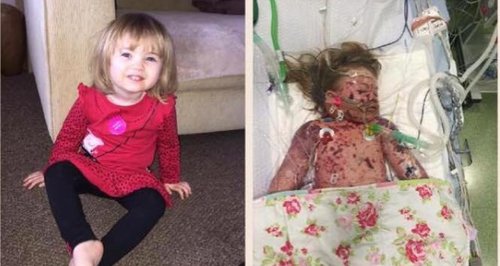 A petition has started after a two year old girl from Maidstone died. It's calling for all children to be given the Meningitis B Vaccine.
Faye sadly pass away on Valentines Day after a two week battle against the disease
Now friends and family have started a petition calling for all children to be given the Meningitis B Vaccine to try and prevent the same thing happening to other families.
At the moment the vaccine is only offered to new born babies born after May 2015.
The number of people signing the petition is rising quickly with more than 200,000 signing it this morning, it could now be debated in Parliament.
The petition has now been shared thousands of times.
Click here
for more information about the campaign.
This is Faye: This is Meningitis: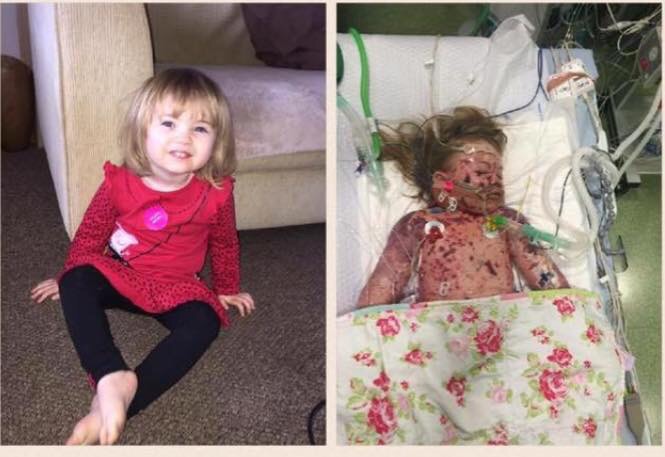 Charlene Reed posted this message on Facebook to start getting support for the petition:
'On Sunday 14th February 2016, beautiful 2 year old Faye couldn't fight any longer and died with her mummy and daddy.
I've personally know Faye's mum Jenny since school through my best friend Emma, i knew that she was a tough cookie, but i didn't know just how tough, strong and brave she is until now.
Faye fought for a whopping 2 weeks with meningitis and at times, we really thought she would come through, so to receive the news on Monday morning was not only heartbreaking but shocking.
Faye, and her so very brave mum has given permission to share this photo to raise awareness.
No it's not nice but it's reality, and it's what this disease did to Faye which made her sadly lose her life on Sunday.
The vaccination in question has a total cost of £450 per child, i myself (Charlene) am a mother of twins who could never afford something at that cost - its saddening that our lives and the lives of our children depend on the cost of something that would save someone.
This petition is so important.'
Faye's Mum and Dad. Jen & Neil added:
'Faye was taken to A&E with a rash on her forehead, she was then transferred by south bank retrieval service to Evelina children's hospital where her heart stopped in the ambulance, they revived her and spent hours working on stabilising her, we were given a 1% survival rate but she proved them wrong and carried on fighting, after a few days she seemed to have turned a corner but the the sepsis started to effect her more & the decision of limb removal was made, but the extent of removal was massive, full leg amputation and one arm and plastic surgery, but she was getting tired, her little body consumed by meningitis and sepsis (blood poisoning) we had to make the decision, a massive operation and she may die or we let her go peacefully on her own accord, we decided the latter & then watched our little girl slip away & at 9pm February 14th she finally fell asleep forever.
All this in only 11 days.
Play forever in peace Faye
For more information about Meningitis and the symptoms, please
click here.
Sue Davey is the Chief Executive of the charity Meningitis Now who has been speaking to Heart about the petition.