Police Discover Cannabis In Sandwich
4 November 2018, 09:10 | Updated: 4 November 2018, 12:05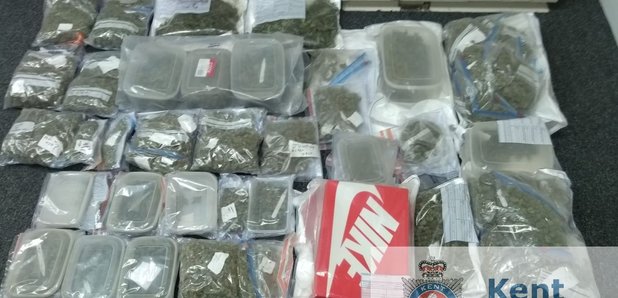 Thousands of pounds worth of cannabis bud was discovered at a property in Sandwich.
Officers from the Community Policing Team (CPT) were carrying out a search warrant at the house in St Bart's Road under the Misuse of Drugs Act when the class B drugs were found on 1 November 2018.

Along with the bud, mobile phones, thousands of pounds in cash and drugs paraphernalia were seized at around 8am.

A 55-year-old man from Sandwich and a 26-year-old man from Ramsgate were arrested on suspicion of drug supply. They have both been released pending further investigation.


Sergeant Simon Drew from CPT said: 'I would like to reassure residents that it is our priority to actively pursue those people suspected to be involved in drug supply and put a stop to it.

'Anyone who suspects drug activity is taking place in their town or street should call us straight away on 101 and provide us with as much information as possible. Any detail, big or small, can assist with enquiries and ongoing investigations.'