Primary School Offer Day in Kent
18 April 2017, 11:18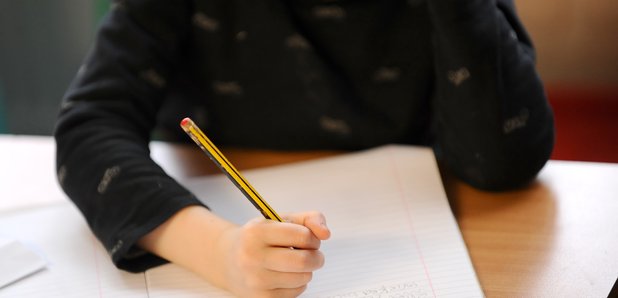 Thousands of parents across Kent and Medway will be finding out today which primary school their children will be starting at in September.
More than 97 per cent of youngsters applying to both Kent County Council and Medway Council have got one of their preferred options, and 89% got their top choice.
Emails will be sent out to online applicants after 4pm today, and offer letters for paper applicants are being posted first class.
Applications for primary school places opened in September last year and parents had until 16 January to submit their applications to the council, naming up to six schools.
Cllr Andrew Mackness, Portfolio Holder for Children's Services at Medway Council, said: "It is wonderful to see so many children in Medway offered a place at one of their preferred schools, and such a high number at their first preference school. This is a really exciting time for families and I'd like to wish all children starting their education this September the very best of luck."
Ian Sutherland, Director of Children and Adult Services at KCC, said: "Our admissions team works hard to make sure as many children as possible are placed at one of their preferred primary schools in Medway. I'd like to wish the children receiving their school offer today all the very best, and hope they enjoy the next exciting stage of their schooling."
Patrick Leeson KCC's Corporate Director of Children, Young People and Education, said: "Kent continues to offer parents a wide selection of exceptional schools, with 91% of primary schools rated as good or outstanding according to inspectors from Ofsted. This allows parents to confidently name schools in their area, which has led to these record breaking figures.
"Unfortunately, each year a small minority of pupils are not offered a school of their choice. The County Council will offer each of these children an alternative school. Many will go on to secure places of their preference through waiting lists and reallocation, and I would like to reassure parents that a specialist Kent County Council team is on hand to help them make the most of the options available to them."
Parents can accept their school place offers or seek alternatives via the reallocation process if they are not happy with their allocation.