Quad Bike Stolen In Farmland Raid
31 January 2017, 12:18 | Updated: 31 January 2017, 12:20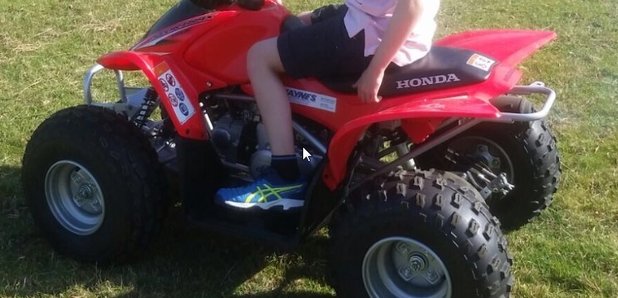 Police are searching for thieves who drove across four fields, cut through barbed wire fencing and lifted a gate off its hinges to steal from a locked container on farmland in High Halden.
They struck in Green Lane over the weekend, making off with the children's Honda 90cc quad bike, as well as a Honda generator, a small Ifo Williams trailer, a quantity of fencing, an angle grinder and various other tools.
Police Constable Dan Perry of the Rural Task Force said: "They have clearly used a 4x4-type vehicle with off-road tyres to gain access to this remote location."
He is appealing for anyone with any information about the incident to contact police immediately.
He said: "I would particularly like to know of any 4x4 vehicles seen around this area over the weekend that were covered in mud and possibly towing a trailer. I also ask anyone who is offered similar items for sale to contact us."

Anyone with information is asked to phone Kent Police on 01843 222289 or Kent Crimestoppers anonymously on 0800 555111 quoting reference number ZY/3760/17.