Quick Thinking 7 Year Old Praised
20 July 2017, 11:06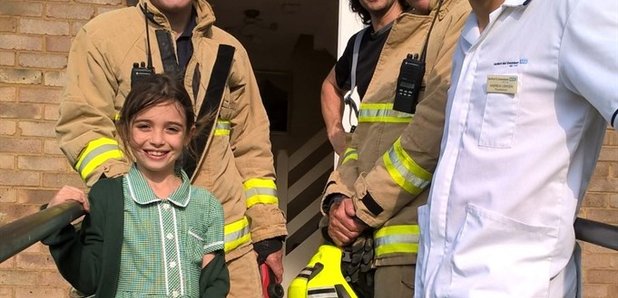 A 7-year-old from Swanley has been praised by firefighters for her quick thinking after she raised the alarm when she saw and smelt smoke coming from the window of an elderly neighbour's home.
Isabelle Lowden, who had been playing in Shurlock Avenue, immediately ran to find her dad who then dialled 999 so they could report what Isabelle had seen.
Two fire engines from Dartford fire station were on the scene within a few minutes, along with paramedics from South East Coast Ambulance Service.
Fireighters got into the property and established there was no fire, but cooking had been left on the hob, filling the property with smoke and fumes, while the woman who lived there had taken a nap.
She was given a precautionary check for the effects of breathing in smoke, but was not taken to hospital.
Station manager Lee Abel said: "Isabelle did exactly the right thing by finding a trusted adult and reporting what she'd seen. It's very likely that her actions saved a life today - her dad should rightly be very proud."