Revised Plans For Kents Thames Crossing
10 October 2018, 11:25 | Updated: 10 October 2018, 11:33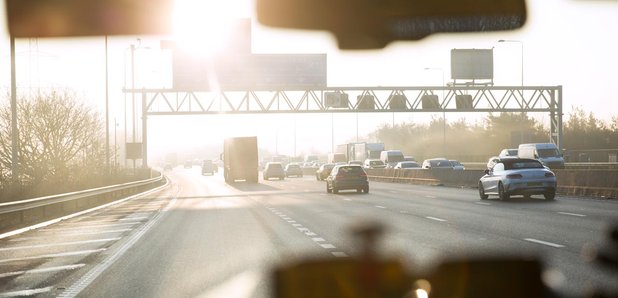 Highways England has made 'significant changes' to its plans for the Lower Thames Crossing, it's in a bid to reduce its impact on local communities and the environment.
Campaigners and councils say they strongly oppose the scheme, which they claim threatens to destroy wetlands and increase car use and is being pushed through immediately after UN warnings of catastrophic climate change.
Highways England says the three-lane dual carriageway would almost double capacity across the River Thames adding an extra lane to their original plans of a two lane motorway.
The Lower Thames Crossing is billed as the UK's most ambitious road scheme since the M25 motorway opened 30 years ago, and will include Britain's longest road tunnel.
The only existing route for motorists is the Dartford Crossing, which consists of the bridge and two tunnels.
It is used for 50 million journeys annually and is often the scene of frustration for motorists stuck in traffic jams for several hours following accidents.
The new crossing is expected to reduce traffic at Dartford by 22%.
Transport Secretary Chris Grayling said the toll road will "transform journeys, create new business opportunities in Kent and Essex and unlock productivity across the UK" when it opens in 2027.
The government-owned company will launch a 10-week public consultation on the latest designs on Wednesday.
The scheme's budget has risen to a range of £5.3 billion to £6.8 billion due to more detailed design work and ground investigations. A previous estimate put the range at £4.4 billion to £6.2 billion.
Other changes in the latest designs include:
- A new rest and service area to the west of East Tilbury
- Removal of the proposed Tilbury link road to reduce traffic on the local road network
- Lowering the road by up to six metres in places to reduce its visual impact
The 14.5 mile route is expected to open in 2025 and will connect the M2 near Rochester in Kent and the M25 in Essex between North and South Ockenden.
It will include a 2.4 mile tunnel, which would be the UK's longest road tunnel.