Rise In Dartford Crossing Income
30 March 2017, 07:17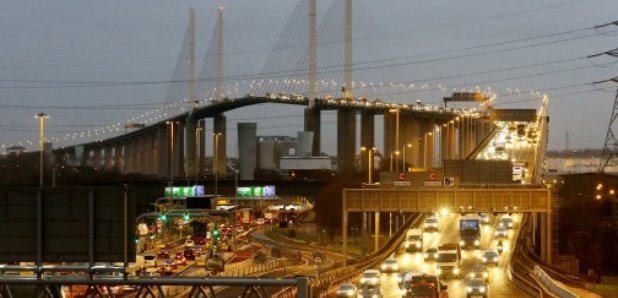 The Dartford Crossing has boosted its income by more than #60 million since paying at its barriers was replaced with a new electronic system.
The 61% surge in revenue has been driven by enforcement action on those that fail to pay under the new Dart Charge scheme, according to the crossing's annual accounts.
The accounts show Dartford Crossing generated an income of £161.2 million in 2015/16 - up from £99.8 million the previous year.
The accounts say: "The £61.8m increase on the previous year is due to the increased use of enforcement management measures introduced through the Dart Charge scheme (£53.1m) and an increase in the number of crossings over the period.''
The old system of paying at the barriers was replaced in November 2014 with Dart Charge.
Under this scheme motorists pay before they travel or within a day of crossing.
They face being hit with a fine of £70 if they fail to pay.
The new system has been credited with helping traffic flow through the crossing in Kent, allowing more journeys to be made.
The income figure could have been even higher, with £33.6 million of penalty charge notices cancelled or never charged last year.
Overall the Dartford Crossing ended up with net proceeds of £57 million in 2015/16, up from £12 million in 2014/15.
The accounts were published in a written ministerial statement from transport minister John Hayes.