RNLI Warning About Tide Times In Kent
15 July 2018, 12:32 | Updated: 15 July 2018, 12:38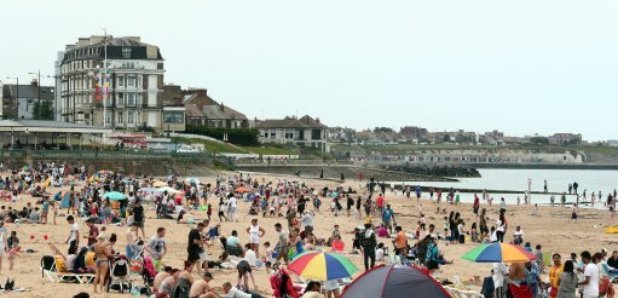 Lifeboat crews in Margate are warning people out walking along the coast mainly around Cliftonville / Kingsgate/ Broadstairs area to check tide times to make sure people don't get cut off by the tide.
Message from RNLI Margate
Tide times for Margate this weekend.
Sunday: 02:19HW, 08:23LW, 14:31LW, 21:04LW.
Please note that it is a midday/early afternoon
spring tide this weekend. If walking around the coast, particularly in the Cliftonville/Kingsgate/Broadstairs area please check that you will not be cut off by the tide in one of the isolated bays. Talk to the lifeguards who will have precise local knowledge of the area.
Coastguards have reported being inundated with 999 calls of missing children at beaches across the UK.