Rochester Jail To Be Redeveloped
22 March 2017, 08:33 | Updated: 22 March 2017, 08:36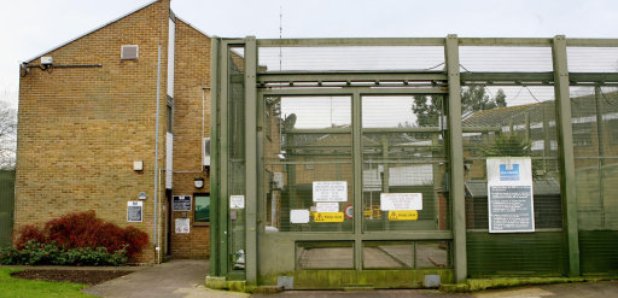 Plans for four new prisons will be unveiled by Justice Secretary Liz Truss on Wednesday as the Government steps up its drive to reform the crisis-hit jail system.
Sites in Full Sutton in Yorkshire, Hindley in Wigan, Rochester in Kent and Port Talbot in South Wales have been earmarked for development as part of a pledge to create up to 10,000 modern prison places by 2020.
The announcement is the latest step in a #1.3 billion revamp of the estate first launched under Ms Truss's predecessor, Michael Gove, amid concerns a number of facilities were overcrowded and run-down.
There are already prisons at three of the locations - Full Sutton, Hindley and Rochester.
In the case of Full Sutton, the new establishment will be built next to the existing prison which will remain open during the development.
The jails at Rochester and Hindley will close temporarily while redevelopment work is carried out, with staff and inmates moved to other prisons nearby.
All four proposed sites are on publicly owned land. The Ministry of Justice said final decisions on the new jails would be subject to planning approval, value for money and affordability.
As well as creating modern establishments, officials say the proposed programme will boost regional economies by creating up to 2,000 jobs in construction and manufacturing industries and new opportunities for local business.
The modernisation drive moved forward earlier this year with the opening of a new prison, HMP Berwyn, in North Wales. It will hold more than 2,000 inmates.
Ministers are also planning to close the most dilapidated and outdated prison buildings, with a programme of valuation work being carried out to inform further decisions about the estate.
Plans to close and sell Victorian prisons were first mooted in 2015 but so far only HMP Holloway in north London has shut.
Announcements on further jail closures are expected later in the year.
Ms Truss said: ``We cannot hope to reduce re-offending until we build prisons that are places of reform where hard work and self-improvement flourish.
``Outdated prisons, with dark corridors and cramped conditions, will not help offenders turn their back on crime - nor do they provide our professional and dedicated prison officers with the right tools or environment to do their job effectively.
``This significant building programme will not only help create a modern prison estate where wholescale reform can truly take root but will also provide a thriving, economic lifeline for the local community - creating hundreds of jobs for local people and maximising opportunities for businesses.''
The announcement comes as ministers attempt to drive down re-offending rates and improve standards across the prison system in England and Wales following a hugely turbulent period.
Surging levels of violence and self-harm have sparked a slew of warnings about safety behind bars, while jails have been hit by a flurry of major disturbances.
A recruitment drive to add 2,500 frontline officers is among the measures introduced under the government's reform programme.
Peter Dawson, director of the Prison Reform Trust, said:``This massive investment in new prisons is not matched by a credible plan to reduce our reckless overuse of prison in the first place.
``The prison estate certainly needs an overhaul, but reducing demand would mean closing prisons, not opening them.''
Shadow justice secretary Richard Burgon said: ``We need modern prisons fit for the modern age. But simply replacing one prison with another prison doesn't deal with the overcrowding crisis.''