Seal Census Getting Underway
31 July 2017, 12:46 | Updated: 31 July 2017, 12:51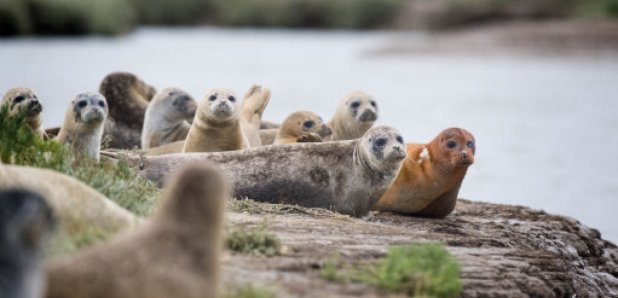 Scientists will be scouring the Kent Coastline by land, sea and air as the area's annual seal census gets under way.
The marine mammal will be counted by conservation teams using aerial surveys of the Thames Estuary, as well as boat and land-based assessments.
The Zoological Society of London's (ZSL) fifth annual seal survey will record numbers of both the harbour and grey seal populations when it begins on July 31.
Evidence of how other factors including health threats, coastal development and inter-species behaviours are affecting numbers will also be gathered.
ZSL's estuaries and wetlands conservation manager Anna Cucknell said last year's survey estimated 964 harbour and 1,552 grey seals called the estuary home.
"It will be interesting to see how these numbers have changed over the past year,'' she said
"These fantastic animals are a real wildlife highlight of the Thames but they also face serious conservation threats.''
Ms Cucknell said these include health risks like phocine distemper virus, which devastated UK seal populations in 2002, and inter-species competition for food and territory.
And coastal developments, including construction and dredging projects in the outer estuary, is also another potential threat to the estuary's seal population.
The data collected from ZSL's latest seal survey will feed into a new marine mammal action plan currently being devised for the Thames Estuary, the conservation charity said.
ZSL are working in collaboration with partners which include the Port of London Authority, the RSPCA, Cetacean Strandings Investigation Programme, British Divers Marine Life Rescue and Tideway.
The new plan will also encompass input from emergency services experts at the Metropolitan Police Service, London Fire Brigade and the RNLI, the charity said.
Following this year's count, ZSL's team will also be conducting their first-ever harbour seal breeding survey of the Thames which will take place in 2018.
It will aim to increase the accuracy of population estimates and shed further light on the importance of the pupping habitat for the species.