Sittingbourne Burglar Jailed
28 September 2018, 14:14 | Updated: 28 September 2018, 14:17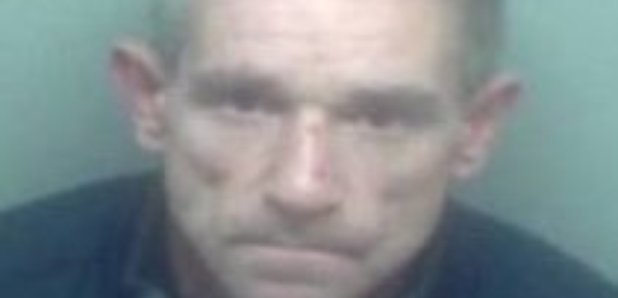 A burglar who deliberately targeted a woman in her 90's has been jailed for five years.
51 year old Christopher Swanson, of Peony Crescent in Sittingbourne, was jailed on 26 September 2018.
A Maidstone Crown Court jury found him guilty of one count of attempted burglary.
They heard, how on the evening of 26 January the victim was inside her home.
She became aware of her letterbox being open at around 7.30pm and looked outside.
Having gone to bed she woke up at around 5.40am and realised that her side gate had been forced open and that her wheelie bin had been moved to underneath a window.
Officers attended and took evidence of the damage.
On 24 March at 5.10am the victim was woken by noises outside her home and at 5.30am a man knocked to say he had chased off some teenagers who were trying to break into her address.
He handed her a security light and said they had pulled it off.
This man was later identified as Christopher Swanson.
Investigating officer Detective Constable Michael Kingwell said:
'Swanson has a history of targeting elderly victims in order to burgle their homes and went to great lengths to steal from this lady's house by targeting the house on more than one occasion.
'He fabricated a story in order to gain her trust and to enter her house and I'm pleased that this sentence reflects the seriousness of his offending.'
Swanson told the woman he was concerned for her safety and asked to check around her address.
She let him in and walked around with him until he left.
After he had gone the victim realised her purse was missing which contained a quantity of cash.
Following this incident officers continued to investigate and Swanson's DNA was found placing him at the house during the incident in January.