Southern Starts Recuitment Campaign
16 January 2017, 12:41 | Updated: 16 January 2017, 12:42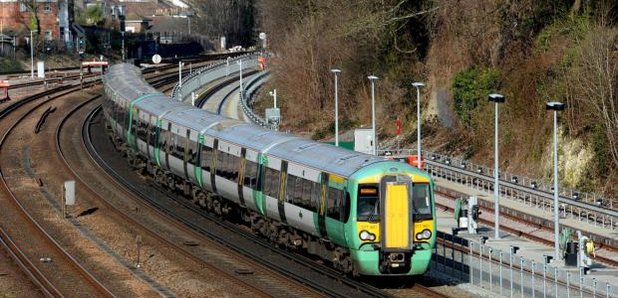 Plans to recruit a pool of 200 "trainee'' drivers to help improve services on Southern Railway have sparked a fresh row.
The Government is backing a recruitment campaign by Southern's owners, Govia Thameslink Railway (GTR), believing it will end the reliance on overtime.
Members of the drivers' union Aslef are banning overtime in a dispute over driver-only trains, which is leading to services, including those from Tonbridge and Ashford, being cancelled or delayed every day.
A Department of Transport source said the Government will work with GTR to boost recruitment and train hundreds of drivers to cut the need for overtime.
The source said: "GTR has already embarked on the UK's largest ever driver training programme as part of its objective to maintain a pool of 200 trainee drivers.''
Southern are urging people who want to work part time as drivers to apply, said the source.
More flexible working could open up careers to people from "all parts of society''.
The reliance on overtime has to stop, the Government believes.
Mick Whelan, general secretary of Aslef, said Southern had never employed enough drivers to fulfil its franchise commitments.
"That's why the company is cancelling so many trains, after eroding the goodwill of its drivers, who are no longer working overtime.
"It is currently cancelling 25% of its services on non-strike days, because of our overtime ban.
``So it would need to recruit 300 more train drivers just to deliver the service it promised to deliver when it won its franchise.
"As for its plan to recruit a new pool of 200 trainees, I suspect, on cost, and retention of knowledge, it would be a nonsense.
A GTR spokesman said: "The campaign is a continuation of what is the UK's largest recruitment campaign of train drivers ever undertaken to meet our ongoing objective to maintain a pool of 200 trainee drivers across the franchise.
"This helps us bring in new fleets of trains across Thameslink and Great Northern and reduce to a minimum our dependence on rest day working so that we can deliver a more consistent service for our passengers.''
Aslef members on Southern staged three strikes last week and are set to walk out for three more days later this month.
Members of the Rail, Maritime and Transport union are also embroiled in a dispute with Southern and will strike again later in January.