Kent: Tributes Paid After Storm Death
A 17-year-old girl has died, after a tree fell on to a caravan in Hever during yesterday's storms.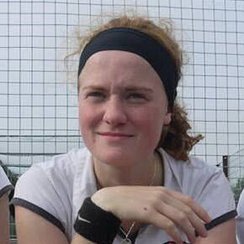 Bethany Freeman was sleeping when it happened at 7.18am on Monday 28th October, 2013. Emergency services called to the scene used saws to cut her free from the wreckage. She was taken to hospital but later died from her injuries.

The mother of the teenager has released today statement speaking of her devastation at losing her daughter and thanking the emergency services for attempting to save her.

Tess Peirce, said:

"We are all absolutely devastated at the loss of my daughter. I would like to thank the emergency services for their tremendous efforts in attempting to save her."

Ms Pierce would like to ask the media to respect her wishes to privacy at this time to allow Bethany's family to come to terms with their loss.

The incident is not being treated as suspicious.
Bethany was an upper sixth form pupil at Tunbridge Wells Girls' Grammar School (TWGGS) where teachers described her as "universally respected'' and with "everything to look forward to''.

A sports enthusiast, she represented the county and local clubs in hockey, cricket and netball, and she was said to be a "dedicated and truly outstanding sportswoman''.

In a statement, Bethany's school said: "Through her hard work and enthusiasm for sport she will never be forgotten.

"Her close friends and teachers, as well as the wider school community, will miss her beyond measure, and the school will do all we can to support girls as they struggle to come to terms with Beth's untimely death.

"All our thoughts and love are with Beth's parents and brothers at this saddest of times.''