Teen up for National First Aid Award
4 September 2017, 12:43 | Updated: 4 September 2017, 12:45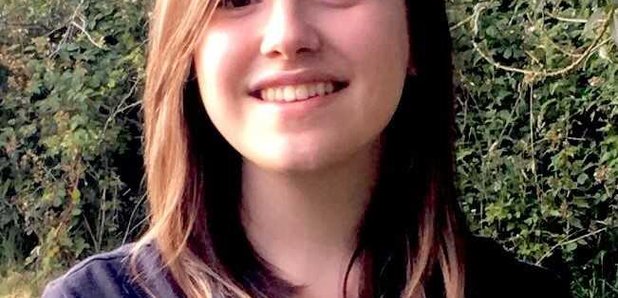 A teenager from Horsham who accidentally embedded an axe in her leg while chopping wood and then gave herself and her friend (who fainted) first aid is up for a national award.
Emily Budinger, 16 of Ben Acres has been shortlisted in the St John Ambulance Everyday Heroes Awards.
The A-level student was chopping firewood at a camp at Sasamat Lake in Canada in August last year, when her axe made contact with her leg and caused a deep laceration.
The Collyer's Sixth Form pupil explained what happened: "I'd found a good chunk of wood, and began to chop the firewood. I went to take another swing but was startled by a snapping branch and missed the firewood. Suddenly I realised the axe was not on the chopping block. I couldn't see the blade, either. The axe was inside my leg. It had cut into my shin, buried by an inch or more."
Emily, who learned first aid as an Army Cadet with Sussex Army Cadet Force, said: "I could feel myself begin to go cold. I don't remember how I had the clarity of mind to lay myself on my back but next thing I knew I was laying on the dirt with my leg raised.
"I had a bandanna on my wrist, and so I untied it and pushed it into my wound. Everything was on auto-pilot, I remember that my only thoughts were making sure I didn't lose consciousness. I compressed the wound and yelled for a first aider.
"After what felt like forever my three friends turned the corner and stopped in their tracks. Suddenly one of them went down hard onto the ground; they'd fainted. The other friends just looked between us both, obviously overwhelmed. We had done a basic first aid course the day before, and so I knew they both knew the recovery position. I told one of them to run off and get our leader, and the other to put the fainter in the recovery position. At first he was too confused to remember, but after a bit of coaxing he remembered. I also told him to check her breathing if she didn't come around. Luckily, a minute or so later she woke up.
Thankfully, a youth leader from the camp arrived on scene, and he began to dress the wound. As the group were in the middle of the woods, there was a possibility they would have to canoe to an evacuation point. Luckily, they received the news an off-roader was on its way to drive Emily to the nearest hospital.
Emily was taken into A and E and she was released from hospital that day. She added: "Looking back, I suppose it was a surprise I remained calm and remembered my training. I believe my actions in first aid should be accredited to the first class training I received from Sussex Army Cadet Force, and a good dose of adrenaline.
"I'm excited to be nominated for this award and to attend the ceremony in London; it is most unexpected."
Emily is one of five finalists in the 'Guy Evans' category which recognises an extraordinary young person, under the age of 18, who has saved a life with first aid or has made an extraordinary first aid achievement and will attend the exclusive awards ceremony at the Hilton London Bankside on 28th September.
Elizabeth Harper, London and South regional director for St John Ambulance, said: "Everyday Heroes is the very essence of what St John Ambulance is about – ordinary people doing extraordinary things through first aid. We believe that no one should suffer for a lack of first aid, and the actions of our finalists prove that first aid really can be the difference between life and death."