Thousands Of Free Tickets Up For Grabs
8 February 2018, 06:18 | Updated: 25 May 2018, 13:44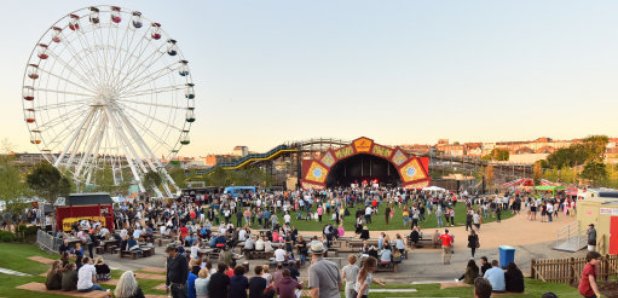 Thousands of free tickets to more than 100 attractions in Kent are up for grabs from today.
36,000 are being made available as part of Kent's Big Weekend on the 25th and 28th March.
You can apply here.
A record breaking 128 attractions, including Leeds Castle, Dreamland Margate, Howletts Wild Animal Park and Historic Dockyard Chatham are taking part.
The experiences on offer including close encounters for animals lovers, brewery and vineyard tours, high speed boat trips, round of golf, family activities, river tours, railway adventures and shopping experiences.
If you live in Kent you can big for tickets to as many as attractions as you want up until 11th March. Two ticket will then be allocated by random ballot.
The 12th Big Weekend will take place during English Tourism Week, which is organised by VisitEngland to highlight the importance of tourism as one of the country's fastest growing sectors.
Visit Kent Chief Executive Sandra Matthews-Marsh MBE said: "The Big Weekend is a real success story for Kent's residents and a great way to kick-start the tourist season.
"English Tourism Week is all about encouraging people to get out and about to experience the tourism attractions their country has to offer, and we are very proud that Big Weekend is part of these celebrations. We want to support our industry and tourism businesses, and encourage residents to experience them and spread the word to friends and family about just how much Kent has to offer.
"You never know what you might win, and how much fun you could be having on 24th and 25thMarch! Remember to share your stories and pictures on social media using #kentbigweekend."
You can apply here.