Two Men Jailed After Smuggling Drugs In To Kent
3 February 2017, 13:14 | Updated: 3 February 2017, 15:18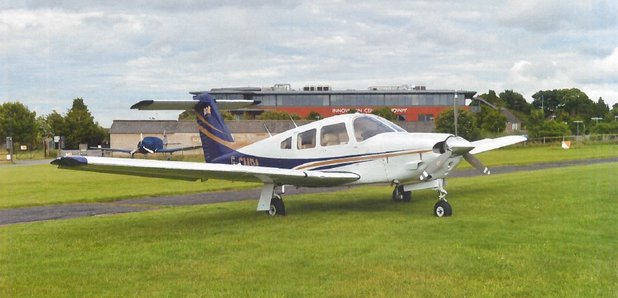 Two men have been sentenced for a total of 40 years after trying to smuggle millions of pounds of drugs in to the UK using a small plane.
Two men who tried to smuggle 2.4 million pounds' worth of cocaine into the UK using a light aircraft have been jailed for a total of 40 years.
They arranged for 22 kilos of high purity cocaine to be flown from the Netherlands to Rochester in Kent last summer.
The pair were arrested on 30 June 2016 by officers from the joint National Crime Agency and Metropolitan Police Service Organised Crime Partnership (OCP), after the exchange of 22 kilos of cocaine at the Holiday Inn hotel in Rochester, Kent.

The drugs, which had a potential wholesale value of around £726,000 and a potential street value, once cut, in excess of £2.4 million, had been flown into the UK from the Netherlands that morning by Dutch national John Buwalda.
Picture of Drugs recovered (credit - National Crime Agency):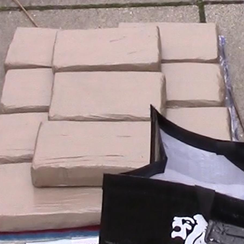 CCTV footage shows Buwalda, aged 53, landing his light aircraft at Rochester airfield at 12:13 and making journeys to and from the aircraft with a suitcase, before checking into the adjacent Holiday Inn hotel an hour later.
Pictured John Buwalda (NCA):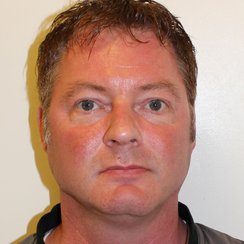 At 13:10 OCP officers observed Jan Polak, a 61-year-old Polish national living in Borehamwood, retrieve two empty bags from his van and enter the hotel. Once inside, he went to Buwalda's room on the second floor where the handover took place.
Pictured Jan Polak (NCA):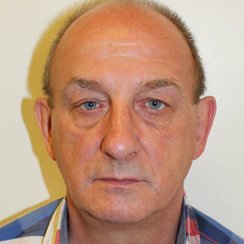 Polak was detained by OCP officers as he exited the hotel with the same bags which now contained 22 kilos of cocaine. Buwalda was arrested in his hotel room shortly afterwards.

Hotel staff told officers Buwalda had arrived earlier that day with two suitcases but checked in for the day only, as he had done on several occasions previously.
Picture of bag of drugs seized (NCA):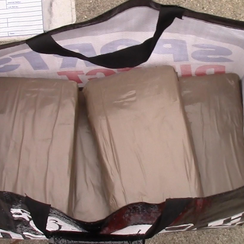 When interviewed, Polak denied knowing the packages contained illegal drugs and claimed he had been approached by an unknown male in London, who asked him to deliver a parcel in exchange for money. Despite his claims, officers searching his van found a purpose-built concealment behind the front seats, hidden behind a false bulkhead and operated electronically.

Buwalda and Polak were found guilty of conspiring to import class A drugs on 22 December 2016 and were sentenced today at The Old Bailey to 23 and 17 years respectively.
DCI Spencer Barnett tells us about the result:

Andy Tickner from the Organised Crime Partnership, said:

"This was a significant seizure of class A drugs which if sold on, would have generated cash to fund further criminality.

"The complex concealment in Polak's van points to him being a professional courier, trusted by organised criminals to transport illicit goods.

"Officers from the OCP will continue to intercept drugs and prevent organised criminals from accessing the proceeds of their crimes."

The OCP brings together officers from the National Crime Agency and Metropolitan Police Service to protect the communities of London from the harms inflicted by organised crime.
CCTV released by the National Crime Agency of the plane used :