Violence Increases At Youth Jail
9 January 2018, 09:34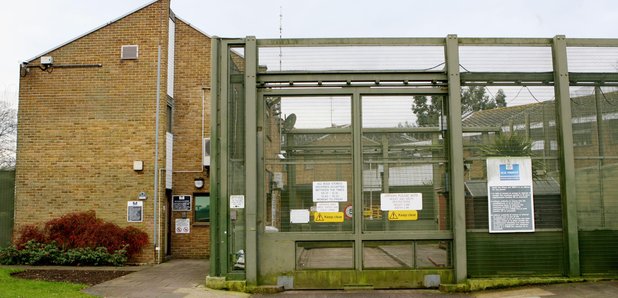 Violence and self-harm have increased at a Kent youth jail according to inspectors.
The team from HM Inspectorate of Prisons (HMIP) visited in August last year and found one in four boys felt unsafe at Cookham Wood young offender institution (YOI) near Rochester.
Their report found some serious incidents of violence at the facility went without punishment due to the amount of adjudication hearings that were not proceeded with.
It said data showed that assaults on staff had decreased since the previous inspection, but overall violence was higher.
The report also raised concerns over how long boys had out of their cells, with some spending an average of around 20 hours a day locked up over the previous six months.
But, a significant number received far less than this, HMIP said.
Chief Inspector of Prisons Peter Clarke said: "The lack of time out of cell restricted access to education, interventions and meaningful interaction with staff and other boys.
"What was perhaps most unforgivable was that there were many skilled staff and partners who were keen to work with boys to help them progress but their efforts were frustrated by the failure to unlock boys on time, if at all."
Cookham Wood has many "redeeming features", including enthusiastic staff, the report concluded.
It described the provision of telephones and screened showers in cells as "excellent".
But there was widespread graffiti in most cells - some of which was offensive and much of it promoted gang culture, the inspectorate added.
Michael Spurr, chief executive of HM Prisons and Probation Service, said: "Regrettably, staffing shortages did affect the regime we were able to provide for boys at Cookham Wood, which is why we prioritised the recruitment of staff last year.
"As the Chief Inspector points out, the quality of teaching and learning provision is good, and we were able to provide greater access to education and training prior to the inspection.
"More officers are now in post, with additional recruits in training, and with these new staff in place, the governor will be able to provide a more consistent regime, reduce violence and provide better support for the young people in his care."
Cookham Wood can accommodate up to 188 boys aged 15 to 18. At the time of the inspection in August it was holding 161.