Violence Levels Too High At Youth Jail
17 January 2017, 11:31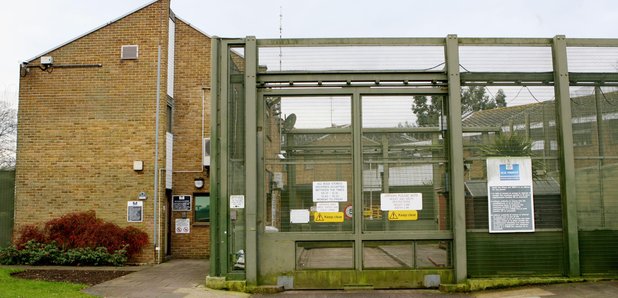 Inspectors say levels of violence at a Kent youth jail are still too high.
A team from the prisons watchdog found there had been 120 reports of violence at Cookham Wood in Borstall, near Rochester in the six months before their visit.
Their report said: "Some incidents were very serious and involved gangs of boys attacking a single young person. Assaults on staff had increased by nearly a third since the last inspection and some were very serious.''
Cookham Wood holds boys aged 15 to 18. It is one of only a few facilities of this kind in England and serves a substantial catchment area across much of southern England, with boys held for many reasons.
Overall, the inspection found the facility was well-led and working effectively, with positive findings in a number of areas.
Chief Inspector of Prisons Peter Clarke said: "This is a very positive report concerning an institution that continues to improve.
"Difficulties, risks and weaknesses were being attended to in effective and often creative and innovative ways right across the prison, and it was clear to us that even more improvement was very achievable quite quickly.
"The prison was led with confidence; the management team seemed cohesive and attentive and an evident strength was the quite impressive culture that was developing among the staff as they grew in both experience and confidence.''
Michael Spurr, Chief Executive of the National Offender Management Service, said: "I am pleased that the Chief Inspector has acknowledged that Cookham Wood continues to improve, which is to the credit of the Governor and his team.

"There remains more to do, particularly on safety, but work is under way to address this, including the introduction of a new behaviour management strategy and a new unit dedicated to supporting the most challenging offenders.

"The professionalism and commitment of the staff is a real strength and the strong foundations that are now in place will allow the prison to address the recommendations in this report and drive further improvements over the coming months."