Violent Folkestone man jailed for attack
4 January 2019, 11:55 | Updated: 4 January 2019, 12:04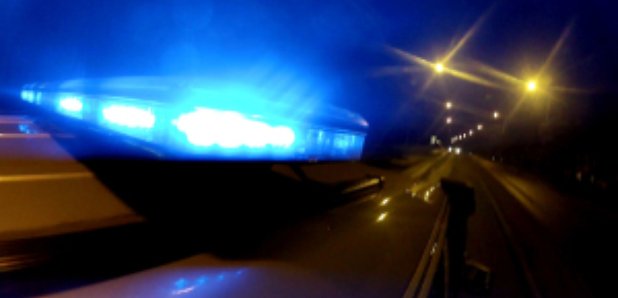 A violent ex-boyfriend who refused to stay away from a woman despite a restraining order has been jailed for three years after leaving her with a broken leg.
Stuart Dabner, previously from Folkestone, breached the order on two occasions in 2018 and during one of those visits broke the woman's leg.
Dabner told police he 'took a chance' when he visited his victim.
He was prohibited from doing so by the court following a previous conviction for domestic-related violence.
The 43-year-old broke the order on Tuesday 17 July 2018.
Kent Police were called to a property in Folkestone that day.
He was arrested and charged with the breach and reminded of the conditions relating to that order.
Then on Sunday 7 October 2018 police found Dabner with his victim again.
This time he had pulled her by the hair and using extreme force held her neck and pushed her onto a bed multiple times.
She was left with a fractured leg as a result of the ordeal.
Dabner pleaded guilty to breaching the order along with grievous bodily harm and was sentenced at Canterbury Crown Court on Wednesday 2 January 2019.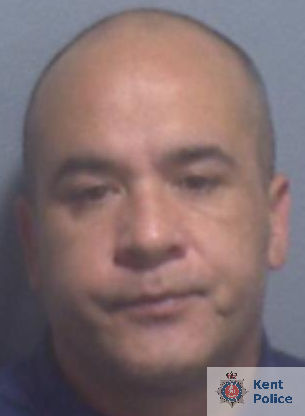 Investigating Officer Detective Constable Martin Brand said:
"Dabner has shown a complete disregard for the law, repeatedly breaking a restraining order that was put in place to protect a woman from harm.
"Furthermore he has then attacked that woman leaving her with significant injuries.
"He knew he'd overstepped the mark by visiting her but excused his behaviour on the basis that he just wanted to see her and was willing to take that chance.
"Yet when he did visit, he attacked her.
"His choices and violent behaviour has now cost him his freedom.
"I sincerely hope his victim, who has been physically and emotionally affected by this, can now seek some comfort that she's out of harm's way and can move on with her life.
'Domestic violence is a priority for Kent Police and I would encourage anyone who finds themselves in a similar situation or relationship to report it to someone and get help.
"There is a range of support and information available, just phone Kent Police or ask a trusted friend or relative to do it.
"Nobody should feel they don't have the option to walk away from domestic abuse.'