Westminster Attack: Kent Reacts
23 March 2017, 06:36 | Updated: 23 March 2017, 08:14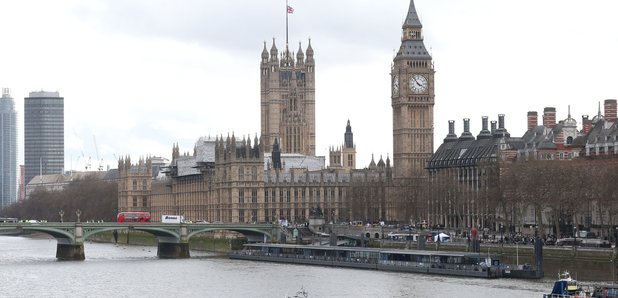 Four people - including the attacker have now died, and 40 are injured after yesterday's terror attack in London.
A man drove into pedestrians on Westminster Bridge, before crashing his car and stabbing an unarmed police officer to death.
The suspect was then shot by another officer.
Seven people have been arrested in connection to the attack.
The Prime Minister insists it'll be business as normal in Britain today.
During today's sessions in Parliament, tributes will be paid to the unarmed officer who was killed: 48 year-old PC Keith Palmer
Assistant Met Police Commissioner - Mark Rowley says the terror threat level with remain at severe - but security will be increased.
A number of roads around Westminster remain closed.
But Southeastern say trains into the capital are running as normal.
Here - Kent Police stepped up patrols last night.
They say there's no specific threat, but are telling us to be vigilant.
Chief Constable of Kent, Alan Pughsley said:
"Public safety remains our top priority and there will be additional patrols, both armed and unarmed, across the county this evening to ensure Kent remains a safe place to live, work and visit.
"There is nothing to suggest there is a specific threat to Kent and at this time our thoughts are with our Metropolitan Police Service colleagues and all those tragically affected by the event in London.
"I would like to ask the public to remain vigilant and let us know if they see anything suspicious that causes them concern by dialling 999 immediately."
A number of Kent MPs have taken to Twitter to give their reaction.
Here's what they;ve been saying...
ASHFORD - Damian Green
"Huge respect and thanks to police tonight. For the rest of us, we need to carry on as normal tomorrow and for the future."
CHATHAM AND AYLESFORD - Tracey Crouch
"PC Keith Palmer. Thank you."
DOVER AND DEAL - Charlie Elphicke
"A horrific day. Thoughts with those who were tragically killed or injured. Deeply appreciative of the Police and security services."
FAVERSHAM AND MID KENT - Helen Whately
"My thoughts are with the family of PC Keith Palmer and the other victims of today's disgusting attack.
"Thank you to the police and security staff who risk their lives to keep us safe in #Parliament @metpoliceuk."
GILLINGHAM AND RAINHAM - Rehman Chishti
"...let's make it clear no one will ever defeat our democratic way of life. Incidents like this make us stronger.
"Saddened 2 hear of incident.Thoughts with those affected. Thanks 2 our excellent security staff 4 all they do..."
MAIDSTONE AND THE WEALD - Helen Grant
"Me and my team are fine but thanks must go to our fantastic police force in Westminster. Our thoughts and prayers are with the victims."
SOUTH THANET - Craig Mackinlay
"Very sorry to hear of the fatalities. This is an appalling day.
"We now know PC Keith Palmer, 48, husband, father. I can only offer my heartfelt condolences to his family & to all cruelly murdered today.
TONBRIDGE AND MALLING - Tom Tugendhat
"This is what courage looks like (picture of PC Keith Palmer). We are forever in your debt.
TUNBRIDGE WELLS - Greg Clark
"Thoughts are with the victims of this appalling attack. Grateful to heroic police & security services who run towards danger to defend us.