Woman Jailed For Four Years After Folkestone Thefts
21 July 2018, 11:04 | Updated: 21 July 2018, 11:10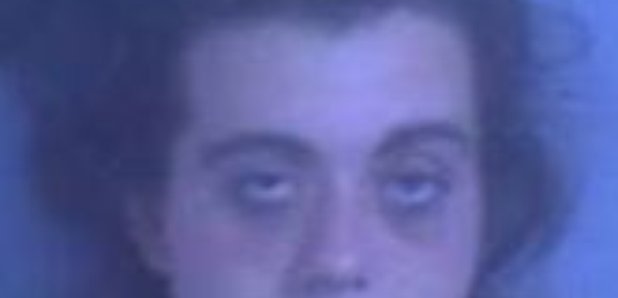 A woman, who tricked her way into people's housed in Folkestone, before stealing things from inside, has been locked up for four years.
24-year-old Kimblerley Flaherty, from Clarence Street, would ask occupants for things like water or to use the loo.in order to get into Folkestone properties and steal cash.

The thief from Clarence Street used a number of different distraction techniques in June 2018 to persuade her victims to let her into their homes.

She then took further advantage of them by stealing cash and banks cards, which she later used in local shops.


Flaherty's crime spree started on Thursday 31 May when she broke the window of a flat in Wood Avenue.

Several days later, on Saturday 9 June she told a man living in Princess Street that she needed the toilet and asked to use his bathroom. She went inside and then asked for a glass of water, whilst admiring items inside his flat. After she left he noticed his wallet was gone.

The victim searched for the suspect in the direction of a local shop in Canterbury Road and discovered his empty wallet in the street. He then found she'd tried to use his card at the shop and reported it to Kent Police.
Burgled three homes in one day

On Thursday 12 June Flaherty burgled three more properties in Rossendale Gardens, Grover Road and Charlotte Street.

She rang on the doorbell of a house in Rossendale Gardens at around 4.30pm and asked to use the toilet. She then asked for a drink of water and a flannel as she claimed she'd hurt her leg. The victim refused when Flaherty asked him if she could look around his property and asked her to leave when she started to rifle through his belongings. She took his wallet and cash as she left.

On the same day she climbed through an open downstairs window in Grove Road where she stole cash and cards and then was caught on CCTV attempting to use the card at a shop in Blackbull Road.

In Charlotte Street at around 1pm another victim saw Flaherty standing by his back door. He also noticed his fence had been broken. She claimed she'd jumped over the fence whilst trying to escape a man who was chasing her. She then asked if she could walk through the house and leave via the victim's front door.

However, instead of leaving Flaherty sat down in the dining room and asked for an ice pack. After she left, the victim's wallet was gone.

Flaherty attempted to distract yet another victim that day but Kent Police officers caught up with her and she was arrested in Radnor Bridge Road.


She later pleaded guilty to four burglary charges, fraud, criminal damage and theft, which relates to an incident on 20 June where she stolen two bottles of vodka from a supermarket in Hythe whilst on police bail.

Flaherty was sentenced to four years in prison at Canterbury Crown Court on Thursday 19 July 2018.

Investigating officer Detective Constable Kelvin Lucken said: 'Flaherty has repeatedly broken the law in order to fund her lifestyle and has shown she is a risk to the public.

'She left her fingerprints / DNA at the scene of most of these burglaries and was caught on camera trying to use the cards she stole. Thanks to this and the cooperation of all the victims, we've been able to see she serves time in prison for her crimes.

'Distraction thieves like Flaherty prey on a person's good nature so don't be afraid to turn people away regardless of their reason for knocking on your door.'