Woman 'Lucky To Be Alive After Flat' Fire
7 February 2018, 09:09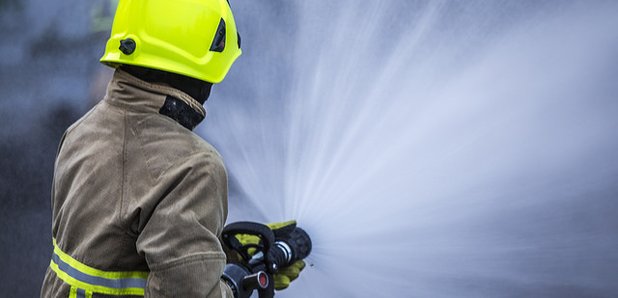 A woman's been rescued by neighbours after a fire at a flat in Ramsgate.
Firefighters say she's lucky to be alive after falling asleep while cooking at home in Colombo Square last night.
Before crews arrived a dramatic rescue had unfolded where around four neighbours entered the property to rescue a woman in her 30s.
The woman, and one of her neighbours, has to be treated by paramedics after breathing in smoke.
A spokesman for Kent Fire and Rescue said: "Firefighters have praised the quick thinking actions of the neighbours for saving the woman's life.
"However they reaffirmed the dangers of leaving cooking unattended.
"Over half of domestic fires that KFRS attends start in the kitchen. Kitchen distractions can and do lead to fires. Keep looking while you're cooking.
"If anyone needs safety advice please call the KFRS Home Safety team on 0800 923 7000 - you may even be eligible for a free safe and well visit."