James and His TV Look-Alike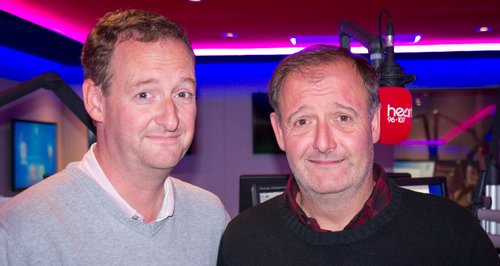 After Becky spotted someone that looked exactly like James on TV, it was time to take things to the next level!
After seeing James' double, called Colin Mace, on the Curry's PC World advert, Becky decided to take things up a gear and invite him in to Heart Breakfast!
As we didn't want Colin to come all the way to see us just to say hello, it was decided that James & Becky's OWN Heart Breakfast version of the advert would be made!
Here are some shots from behind the scenes...
...And here's James & Becky's version of the advert! The original will play first just to remind you of it...