James becomes a Lifeguard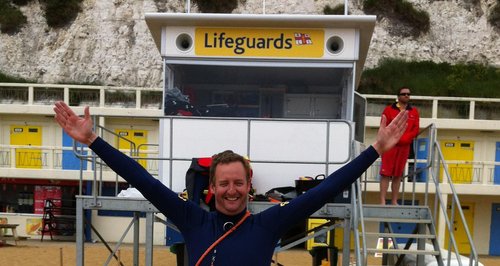 With the Summer on it's way, you will probably head to one of the many beaches on the Kent coast.
For you to enjoy your time safely in the sea, the RNLI have installed lifeguards on some of the beaches. Since being on 10 Thanet beaches they have helped hundreds and saved 8 lives.
These are just normal people, who are doing their bit to make everyone's beach time safe – and that lifeguard could be you!
The RNLI are running training days for anyone to become a lifeguard – when Charlie heard about this, she knew one man who had to give it ago…James!
One morning after the show James and Charlie went down to Viking Bay in Broadstairs and had a crash course in becoming a lifeguard…here's what happened…
Now you've seen James give it ago, do you fancy it?
You can find the full details (including how fit you need to be) here or just contact Lifeguard Manager Rory Smith on this email rory_smith@rnli.org.uk
Have fun – and stay safe on Kent's beaches this summer!