James vs Dame Kelly Holmes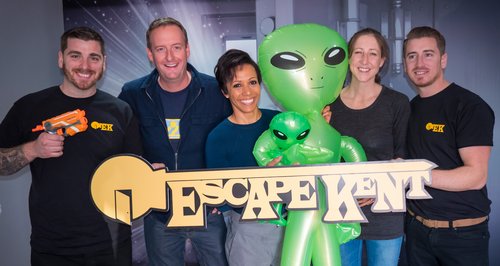 Who do you think could escape a room faster out of James from Heart Breakfast....and Dame Kelly Holmes? Find out more below!
After a record year for Team GB in the 2016 Olympics - what else is there left for them to do?
Becky had the great idea to challenge James to try and get out of a live Escape Kent room against the clock...against double Olympic champion, Kelly Holmes...
And the winner was...
Amazingly James pulled it off, luckily it wasn't a running race!
Thanks to our friends at Escape Kent for letting us have a go at their amazing escape rooms!