Producer Matt Watches 50 Shades With His Mum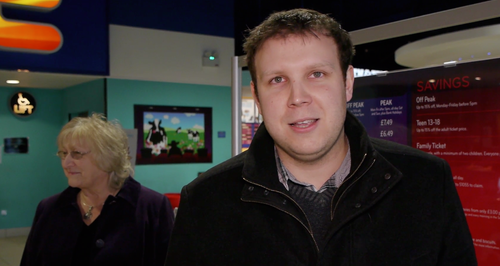 It happened! See how Producer Matt got along with his mum at 50 Shades of Grey!
So on Heart Breakfast, we decided we needed someone to go and review 50 Shades of Grey for us. Now James was busy with the kids on half term, Becky's busy moving into her new flat… So that only left one person... Producer Matt!
James and Becky also decided it wouldn't be fair to send Matt to see the film by himself, so they invited his mum along too!
Here's what happened…
Thanks to Vue - Westwood Cross