Most Expensive Photo Ever Taken on Heart Breakfast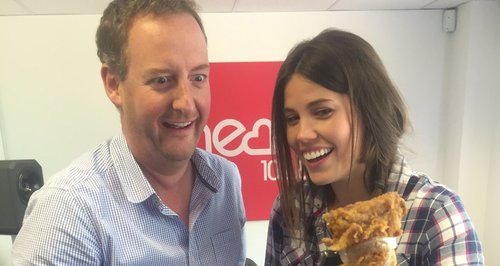 Chicken, sellotape, and James' phone? What could possibly go wrong?!
After seeing the Poochselfie, that takes a perfect picture of your pet, Becky made one for James, but instead of a tennis ball – she stuck a fried chicken wing to his phone!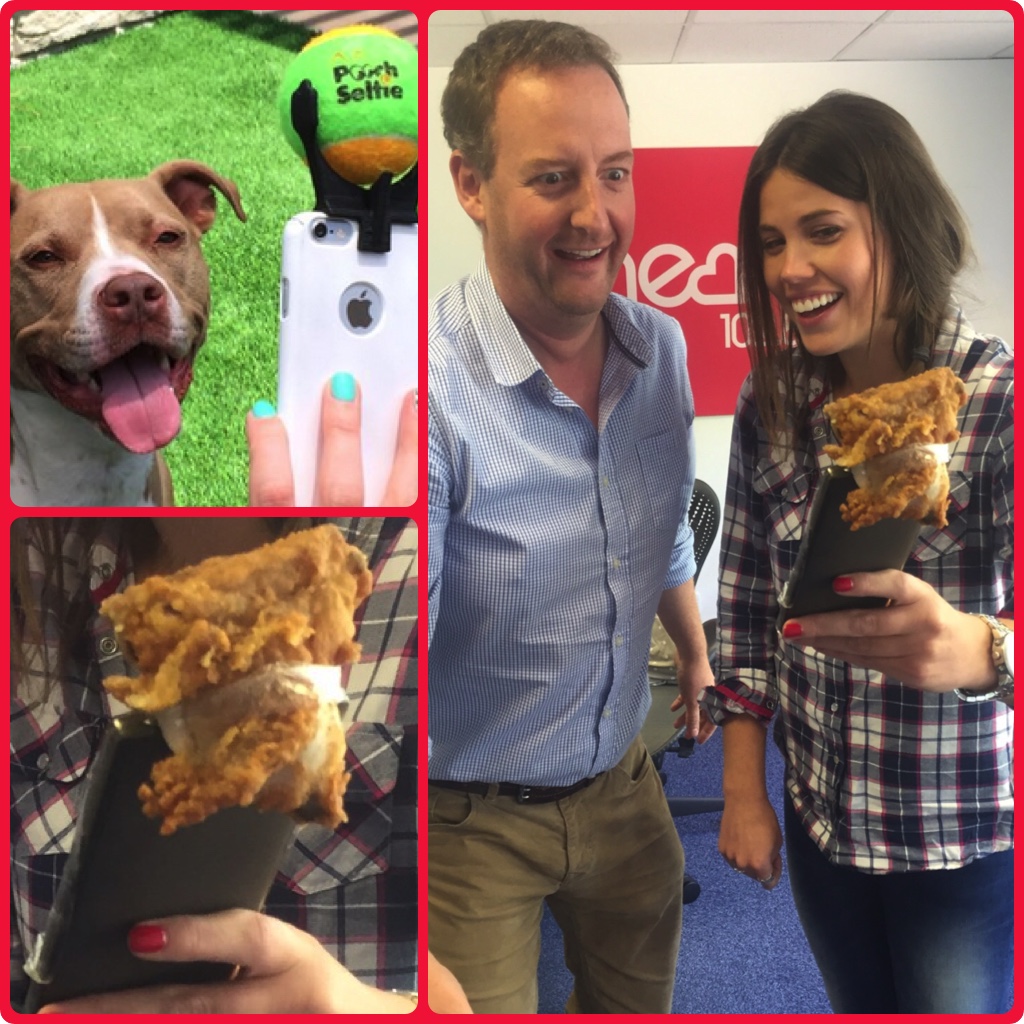 The only snag is... the grease dripped into James' phone and broke the speaker, so now he can't hear anything when someone calls him! Most expensive photo ever!