The lazy traveller's guide to a fuss-free adventure
12 July 2018, 14:02 | Updated: 16 January 2019, 17:34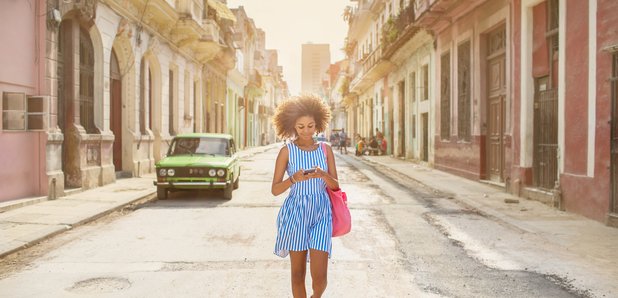 If you're feeling adventurous but want a hassle-free experience, a tailor-made trip to Havana could be the way forward.
If you're looking for a laid back holiday with history, culture and romance then Havana is your next trip away.
The city may have been a favourite with tourists for years but there's always something new to discover along the city's cobbled streets.
It's chequered history centered around over half a century of communist rule, has resulted in a juxtaposition of both traditional and the newly restored colonial buildings which all adds to the romanticism of the city
As Cuba's buzzing capital, the city is a melting pot of cultures owing to it's Spanish and African heritage that influences Afro-Cuban music, food and art.
The sounds of the country's native Latin music, fills the streets of Old Havana while the smells of local dishes will naturally help you seek out mouthwatering delicacies in the local paladars.
However, if you're looking for a fuss-free trip, local boutique operators such as Cuba Direct are on hand to offer up a unique travel experience to make sure you see everything the city has to offer with their bespoke itineraries.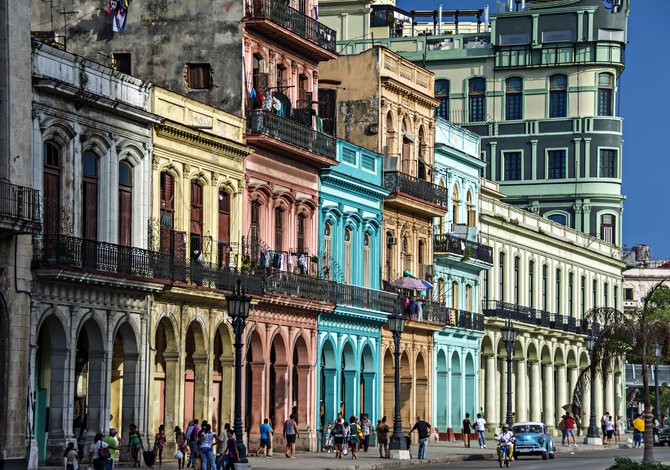 Credit: Getty
Their world-class ATOL protected services offer up locals to show you around and their historical knowledge of the country is second to none.
With a land mass spanning 728 square kilometres and intermittent access to the internet, Havana can be a little hard at times to navigate, so having your own tour guide is the perfect way to see the city.
We've rounded up just some of the must-see activities for your itinerary.
SLEEP
Havana isn't short of fabulous hotels. In fact, just stroll around the city and you will see recognisable hotel names snapping up old historical buildings and renovating them into stunning five star hotels.
For a more authentic experience, homestays with local cuban families in a casa are highly recommended and something which can be organised through a tour operator.
However, those travelling with families or for business might want to consider the Iberostar Parque Central.
Situated in the heart of Havana, this sprawling hotel encompasses Cuba's colonial architecture which adds its authenticity without compromising on luxury.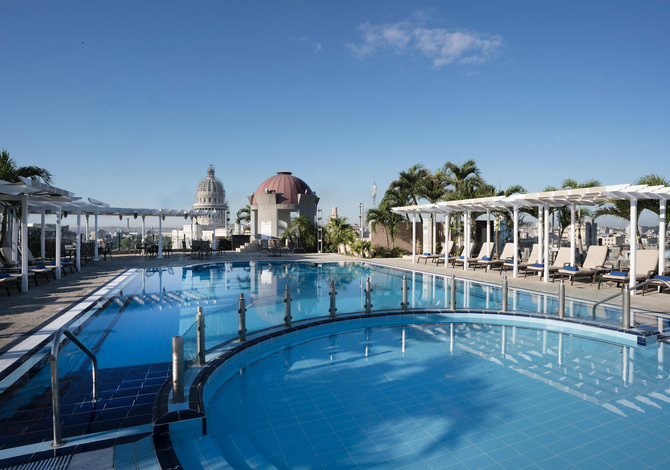 Credit: Iberostar Parque Central
Door men greet you on arrival before you're ushered into the ambiently-lit lobby featuring a grand staircase and piano.
Head up to the rooftop pool for stunning views over Havana and order a mojito from the poolside bar while the hotel's live bands play Cuban classics as you soak up the atmosphere.
The bedrooms are classically decorated and make for the perfect respite away from the hustle and bustle of the Old Havana.
With standard rooms starting at £185 a night it's worth splashing the cash knowing you'll be a stone's throw away from the city's historic squares - Plaza Vieja, Plaza de la Catedral, Plaza de Armas and Plaza de San Francisco de Asis.
DRINK
If you didn't have a mojito in La Bodeguita, did you even go to Cuba? This world famous bar may seem unassuming as you walk down the streets of Old Havana, but the crowds that form outside will indicate that it's a hotspot.
There's no fancy interiors here, just a bar and a few stools with marker pen scribblings on the walls from visitors around the world for decoration.
However, the clientele in this bar is far from modest, as pictures adorning the walls are full of famous famous faces that have visited over the years.
Step inside and the barmen will serve you up a wicked version of the classic Cuban drink that will no doubt leave you feeling on the drunker end of tipsy.
Once you've had your cocktail, head down to Buena Vista Social Club for a dinner and show from Cuba's biggest musical export.
Expect real musicianship, live instrumentation and don't expect to stay in your seats for long before feeling footloose.
SEE
There's no better way to see Cuba than to jump into one of the classic vintage cars that align the streets. Just walk outside of your hotel and you will find a a colourful of array of Chevrolets ready to take you for a spin.
With the roof down and your shades on, take on the sights of the city in style while hopping out along the way to discover the likes of Fusterlandia, a neighbourhood turned community art project which sees the houses covered in colourful mosaic tiles, or Parque John Lennon, where you can have a selfie with the late Beatles icon.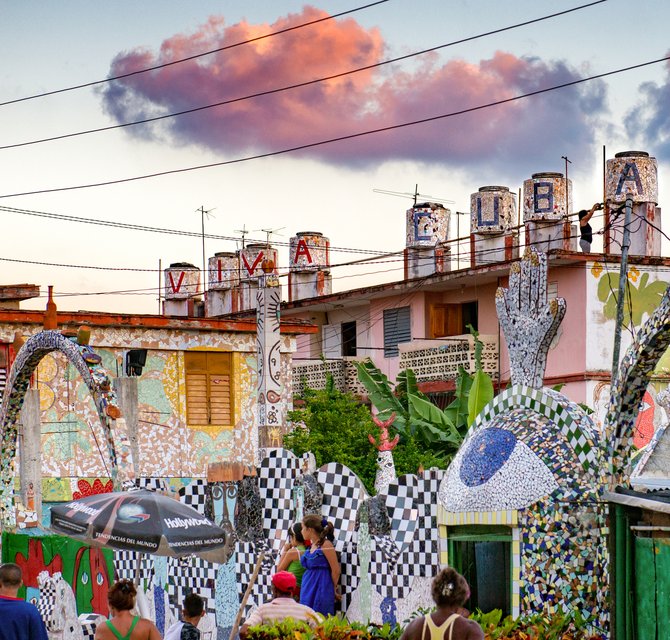 Credit: Getty
Ask the driver to take you over to the bay, where you'll find the Christ of Havana, a towering statue representing Jesus of Nazareth overlooking the breathtaking landscapes of the city.
For a lifetime skill and and memories you can take home, make sure you book in for a sexy salsa lesson at Casa Del Son. You'll need to shake off any feelings of embarrassment in order to pull off the bold moves you'll be learning.
The eccentric teachers soon make you feel at ease with one on one lessons that will make you feel that bit more confident when you hit the live music clubs. Pay attention though, because their strapping good looks and humour will make both your feet and your heart skip a beat.
Holiday romance anyone?