15 Nifty Make Up Storage Hacks You NEED In Your Life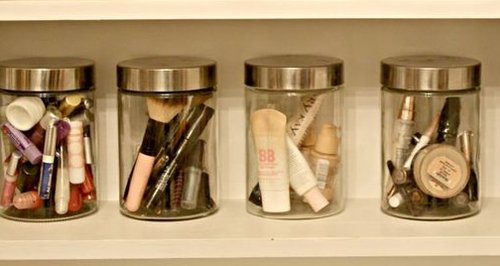 A girl can never have enough make up, fact. If you own less than twenty lipsticks then you're not a true make up lover. If you keep only one lot of mascara in your make up bag then you're not as prepared as the next man. If you have the ability to throw out an old foundation then you are more able than the rest of us.
But when we're not using it to contour, where does it live? In a mishap mess on every shelf in your bedroom, that's where.
However, with these nifty make up storage hacks you'll know exactly where to look for your favourite lippy.