People Are STILL Making Fun Of The £2000 Bag That Resembles An IKEA Carrier
10 May 2017, 11:10 | Updated: 9 June 2017, 15:59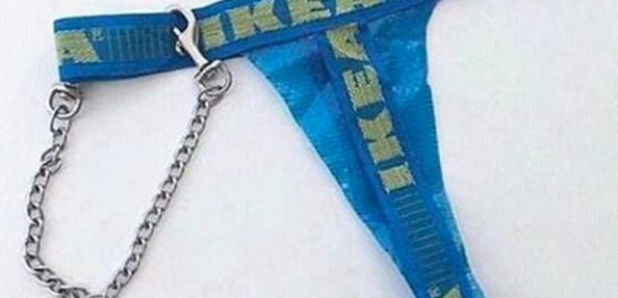 The Balenciaga bag caused a storm online when it was unveiled back in April – and the jokes are still coming thick and fast!
We all remember the Balenciaga bag that costs a whopping £1672, yet looks like the kind you can pick up at the start of your IKEA shop for a mere 40 pence.
As many were quick to point out when it was unveiled back in April, the high-end brand Arena Extra-Large Shopper Tote Bag looks rather similar to the infamous IKEA FRAKTA carrier. You know, the one you use when you're buying furniture and trying (and probably failing) not to fall out with your other half.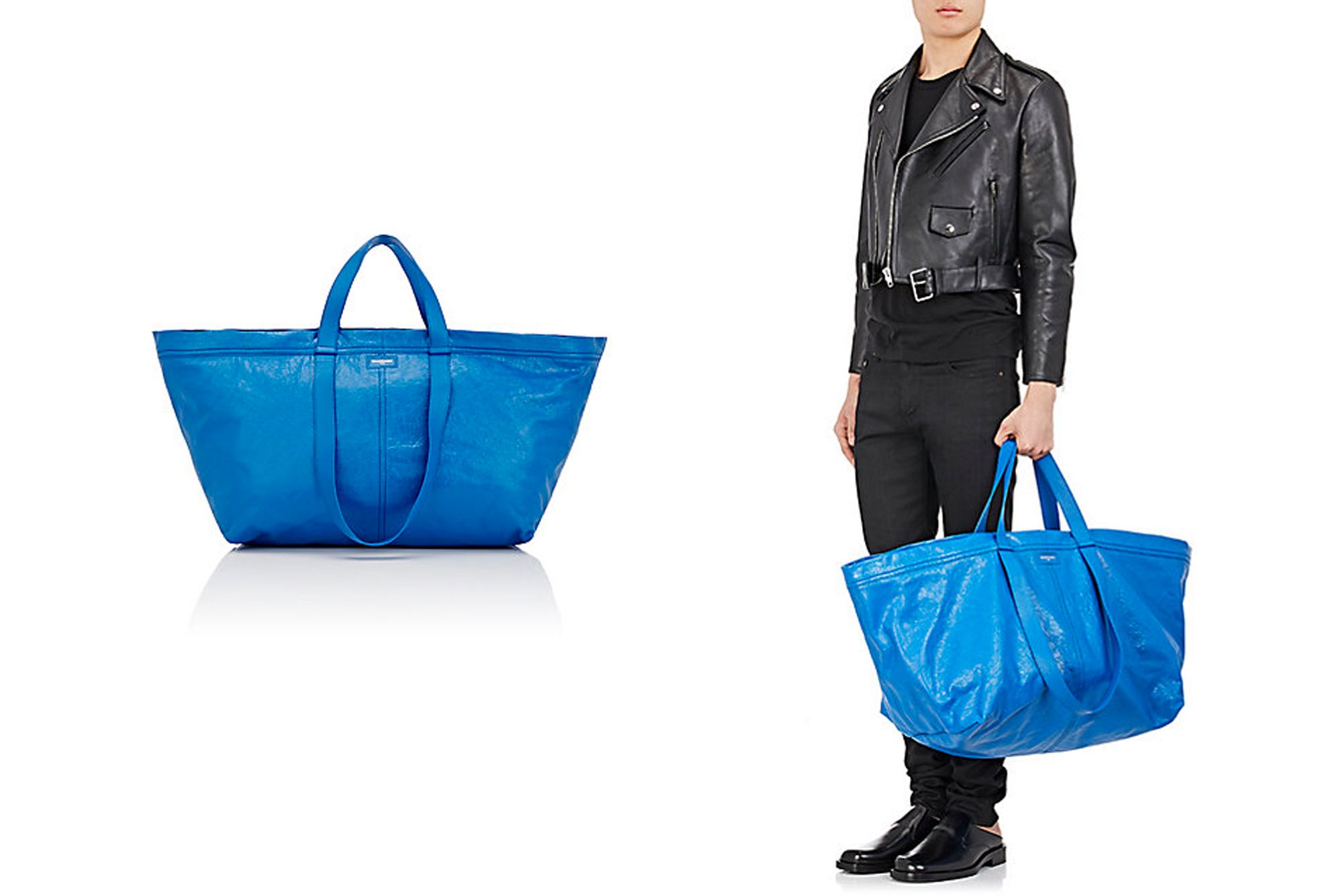 And if the fashion blunder – with one option a whole £1671.60 cheaper than the other – slipped your mind, rest assured that the internet has not forgotten about the awkward similarity.
Cheeky social media users have mocked up their own accessories and fashion items using the Scandinavian brand's famous bag, from thongs to bucket hats to vests shoes. Talk about a cut-price knock-off!
This'll keep the rain off!
And this will be good in the sun
Here's a sporty little number
Fancy a run?
This one's, er, fashion forward!
Some of the crafty aren't too shabby, eh? Who knows, perhaps you'll soon see these items in an IKEA store near you – but we wouldn't count on it!
IKEA was quick to make the most of the free publicity when everyone was talking about the Balenciaga bag in April, as the store unveiled an advert for their FRAKTA bag that poked fun at its pricier counterpart.
The store offered a step-by-step guide to identifying a FRAKTA bag and it's hilarious!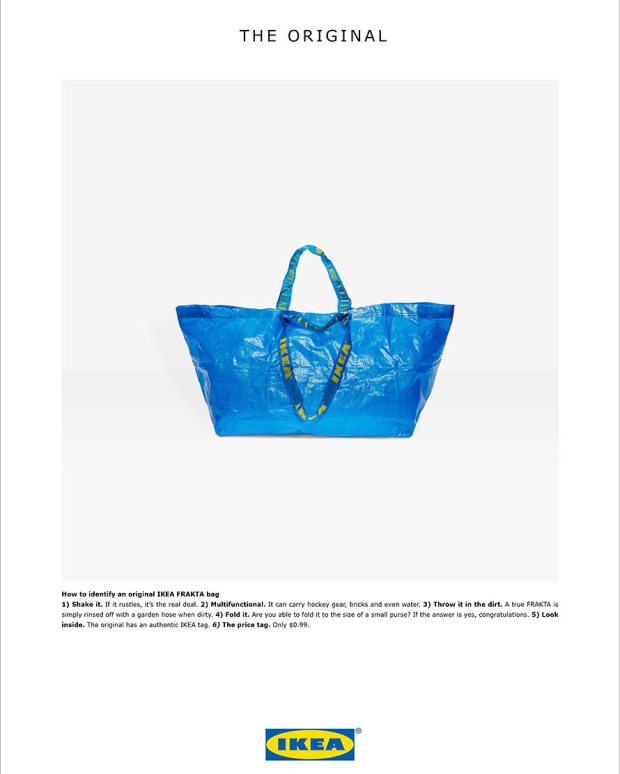 They wrote:
Shake it – If it rustles it's the real deal.
Multifunctional – It can carry hockey gear, bricks and even water.
Throw it in the dirt – A true FRAKTA is simply rinsed off with a garden hose when dirty.
Fold it – Are you able to fold it to the size of a small purse? If the answer is yes, congratulations.
Look inside – The original has an authentic IKEA tag.
The price tag – Only $0.99 (40p in the UK)
Anyway, keep your eyes peeled for more home-made IKEA fashion accessories on the street – it seems like they're all the rage right now! What's more, they won't set you back almost £2000!