The Tweets That Sum Up 2015 In Just Five Words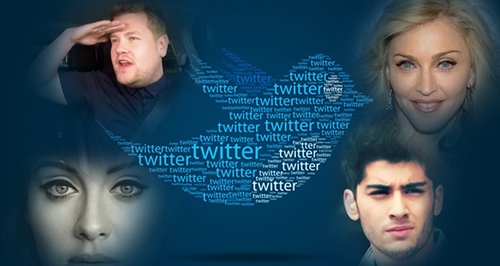 If you had only five words, how would you describe the year? From One Direction going from five members to four, to the rise of James Corden with his Carpool Karaokes.
Here's a round up of some of the best. We say cheers to 2016!
Because more of the magical world is always welcome:
#2015In5Words NEW HARRY POTTER STORIES ANNOUNCED. pic.twitter.com/CnFVp0XEMk

— HARRY POTTER STUFF (@TheHPFacts) December 18, 2015
We're still not convinced...
The dress was blue... Okay? #2015In5Words

— Sam Patterson (@iSamPatterson) December 18, 2015
Every single one:
Carpool karaoke with one direction #2015In5Words

— H (@94hesxstyles) December 18, 2015
One Direction fans were really put to the test this year:
#2015In5Words Zayn left, but we stayed.

— Please Harry? (@94azurehes) December 18, 2015
We can all relate to this one:
#2015In5Words Still no letter from Hogwarts

— Vishwashri Deshpande (@Vishwashri) December 19, 2015
Adele's unexpected comeback was worth the wait:
#2015In5Words Hello from the other side.

— Jon Jorgenson (@jonjorgenson) December 19, 2015
Seriously though:
Will he ever do it???#2015In5Words pic.twitter.com/92CeIDcvb6

— Arron Crascall (@arron_crascall) December 18, 2015
We'll leave you with this because it's true, you can change the world:
We can change the world #2015in5words

— The Worldwide Tribe (@worldwide_tribe) December 18, 2015