WATCH! 3 Year Old Takes First Steps Thanks To Crowd Funding Campaign
6 November 2017, 13:12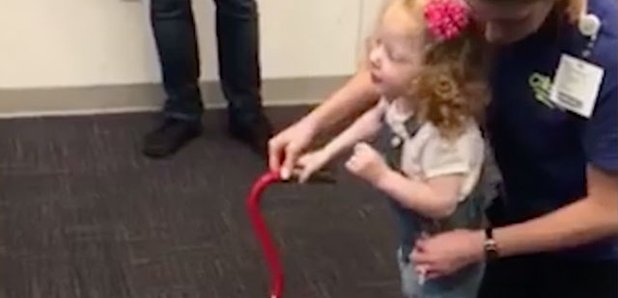 Crowdfunding campaign raises 80K for three year old to walk
Brave three-year-old Esme Hodge has been able to take her first steps thanks to a crowdfunding campaign which raised a whopping 80K for her to walk.
When Esme was born, Doctors had to wrap her in a sandwich bag and put her in an incubator to keep her alive - as she was three months premature and weighed just 3lb.
Esme was later diagnosed with cerebral palsy due to the brain damage incurred from her traumatic birth. She was unable to walk or even stand independently, but since her life-changing surgery all of that has changed.
She has now boldly taken her first few steps and has a goal to walk into class all by herself when she starts school next September.
All the best, Esme!
Watch More: