5 Disney inspired recipes to get your kids eating healthily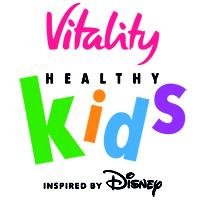 Promoted by Vitality Healthy Kids inspired by Disney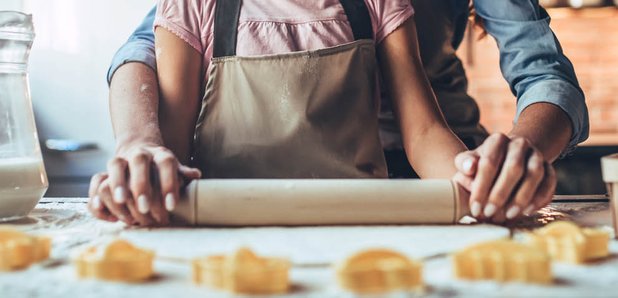 Getting kids to eat healthy can sometimes be a challenge but here are some fun Disney inspired ideas that might help.
It can be hard to get your kids eating healthily, particularly anything green in colour.
So what could possibly spur them to put the chocolate down? Here are some ways to get creative in the kitchen using your little one's favourite Disney characters to inspire some nutritious food...
Turn something green that your kids might not like into something green that they do like - aliens!
This avocado on toast is inspired by those adorable green fellas from Disney·Pixar Toy Story. All you need is some bread, some smashed avocado (add salt and pepper to taste) and sour cream and olives for the eyes.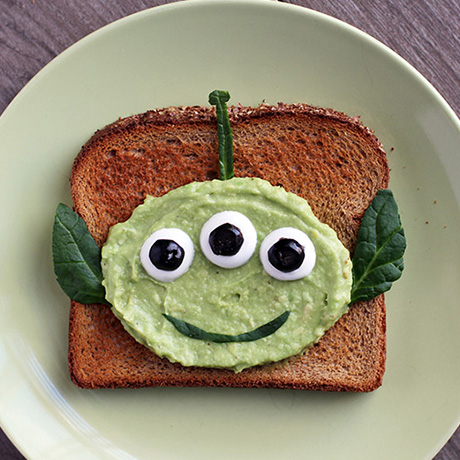 Spread the avocado into a circle in the centre of the toast, add two dollops of sour cream for eyes and top with olives.
Then cut some spinach to make alien ears and an antennae...out of this world!
Struggling to get your kids to put the crisps down and snack on fruits and vegetables? Try these Lion King themed crudités!
Using cookie cutter, cut a tortilla in a circle and then make smaller half circles for Simba's ears. Add a scoop of hummus on top of the big circular tortilla then begin to make the face.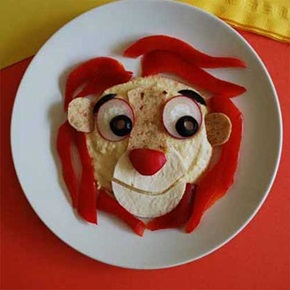 Use sliced radishes and olives for the eyes and red pepper for the nose and the mane!
Get your little ones eating the stuff to make them big and strong like the demi-god Maui from Moana.
There are loads of different toppings you can add to your toast aside from the usual breakfast fare and here are a few ideas for nutritious toasted treats...
Smashed avocado and coconut oil

Peanut butter and banana

Smashed avocado with chopped mango and pineapple

Cream cheese topped with strawberries
Kiss boring sandwiches and packed lunches goodbye with this Frozen inspired lunch treat!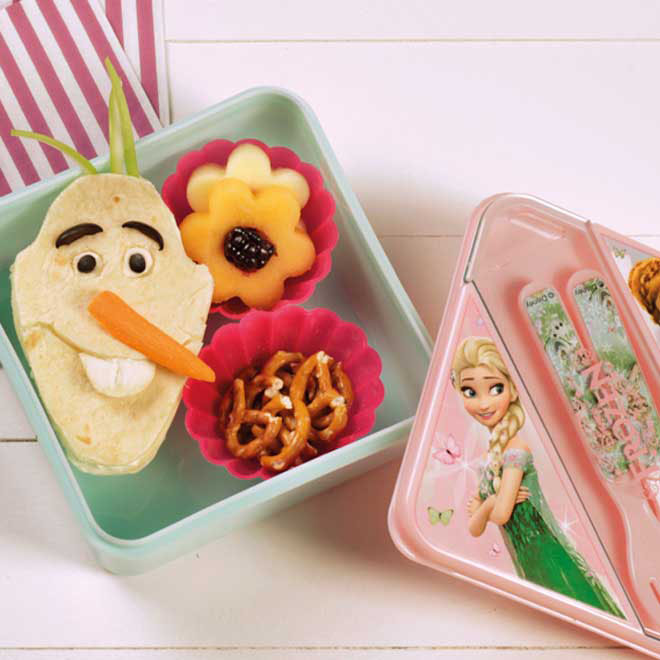 Instead of bread, cut some tortilla's into the shape of Olaf the snowman's head and then fill with sandwich filling.
To made his face, use some cream cheese for the smile, carrots for the nose and olives for eyebrows and eyes.
A perfect snack to go with this are some pretzels that look like Sven the moose's antlers!
It's important to drink healthy as well as eat healthy, and what could be better for you than water?
For kids, drinking water can seem pretty boring but adding chopped fresh fruit to your glass to infuse makes it way more fun.
Great fruits to add to your H2O include orange slices, blueberries, lemons and even cucumber!
Vitality Healthy Kids, inspired by Disney, provides parents with loads of fun activities like these to get kids active and healthier– and we've teamed up with them to give you the chance to win a weekend trip to London for a family of 4, with Disney inspired fun along the way! Click here to play our fun quiz and enter the draw.