How To Turn 5 Things You Hate About Yourself Into Something You LOVE!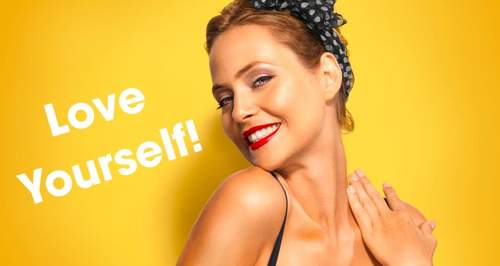 Whether it's your weight, relationship or career that bothers you, we've got some expert advice to get you through.
The start of a brand new year marks the start of a brand new diet... again. January is the month of judgment.
A somewhat depressing study by Weight Watchers has found that a woman criticises herself at least eight times A DAY, crucially in these five areas: weight, relationship, appearance, career, finances.
Personally, we think you're beautiful just the way you are but in case you are feeling a little bit down, here's how you can turn those negatives into assets to flaunt!
Scroll down to see the full list of the top 20 hang ups women have with themselves*.
Ditch The Diet
'Tis the season to binge on roast potatoes and Christmas pudding and take a break from exercise - it's normal to put on a bit of weight to keep you warm in winter!
This year, take a look at your body and pick out the bits that you love, rather than the bits that get you down.
But if you're determined to change the way you look, then here are some tips and tricks of the trade, according to Dr Marilyn Glenville, The UK's leading nutritionist and author of Fat Around The Middle.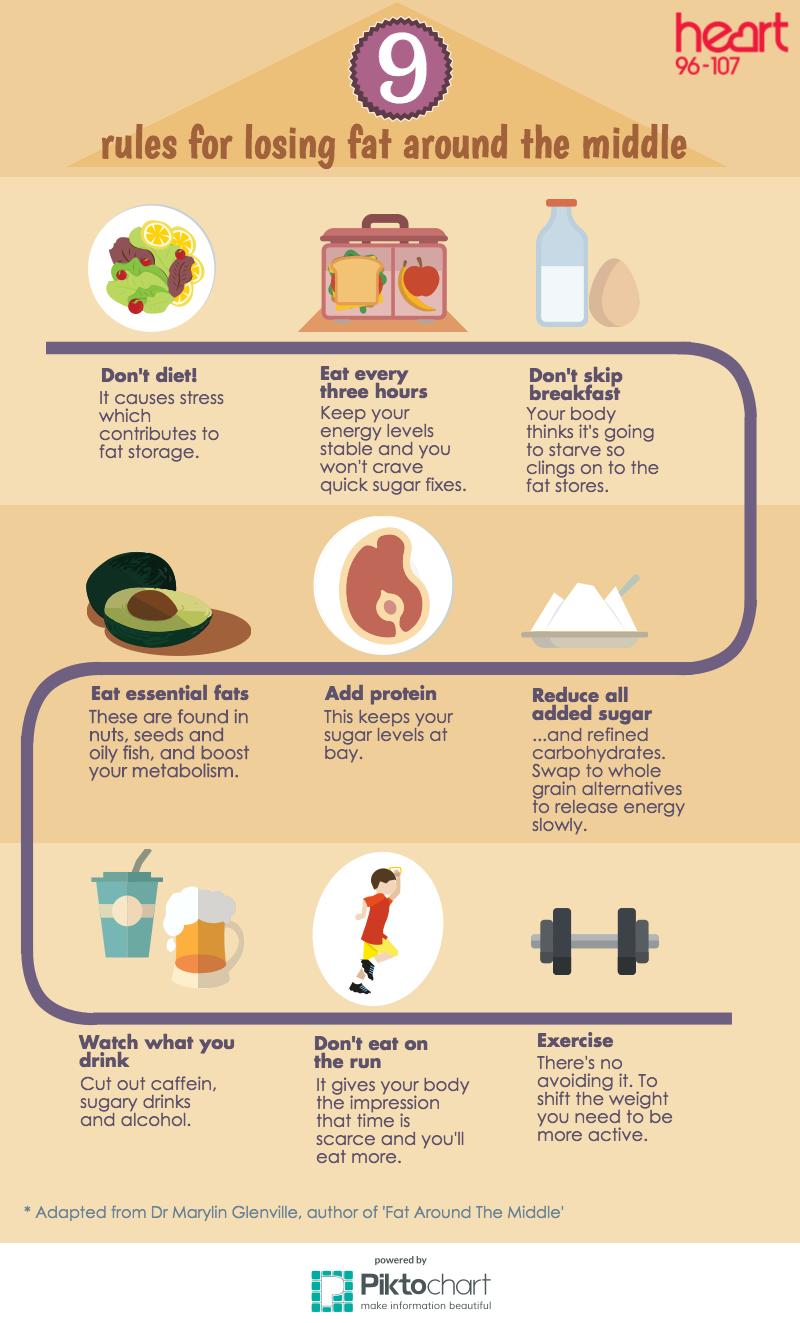 Take The Love You Deserve
Picture | Getty/iStock
Some of the most common criticisms the survey picked up on was that women don't feel like they are good enough to be in the relationship they are in.
"Insecurities are part of being a modern woman and a little insecurity can be a good thing," says Celebrity Love Coach, Lady Nadia Essex. "It can keep you and your ego in check and push you harder to achieve goals when you are stuck in your comfort zone.
"You must always remember that your partner comes home to you. You are prime wagyu steak thats worth more than any double cheeseburger on the planet!"
Nadia also advises not to worry about the future: "[Your partner] loves you now, in the present so it's important to remember not to dwell on the past or worry about the future. It's all about today."
For inspirational dating videos, follow Nadia on Instagram @ladynadiaessex.
If this is you, why not give your relationship a shake up?
Look Good For Yourself
Picture | Pinterest
Every morning we approach the mirror, armed with a brush and dryer to tackle the bird's nest on our heads.
We all want to have hair like Jennifer Aniston but we need to be realistic: we don't have a personal stylist!
If you're looking for a new 'do - and before you do anything too drastic - take take a look at our how-to hair guide for the sleek styles you can do yourself at home.
Or if you're looking to ace that winged eyeliner like Adele, we've got the perfect tutorial for you...
Find A Job That Suits You
Picture | Getty/iStock
You've been dragging your feet to get to the office for far too long now but digging out your CV seems like such a hardship.
This is your year to make a change and love your job."Before jumping ship, explore whether or not the 'better' job can be found at your current company," says Jane Miller, career's expert and author of Sleep Your Way to the Top (and Other Myths About Business Success).
"For example, if you love the company and the culture but just don't like your day-to-day work, set up some time with your boss to chat about how you might grow into another position."
Jane also says to consider exactly what it is about your job you don't like so that you don't end up moving on to a place where you have the same problems.
If you are looking for a career change, why not take this quiz to get some inspiration?
What Career Is Right For You?
Take Control Of Your Purse

Picture | Getty/iStock
It can sometimes feel like you're in a downwards spiral when it comes to money so it's key to stay on top of it.
According to financial expert Clare Francis from Barclays, ditching bad spending habits is essential.
"Cutting back that two-lattes a day habit could save you almost £1,500 a year," says Clare. "Reduce those treats that offer immediate and short-lived gratification by thinking about your bigger spending goals."
So if you find yourself wondering into the coffee shop, stop and think about that gorgeous new handbag you've been waiting for... or the next instalment of World of Warcraft.
The Top 20 Hang Ups Women Have With Themselves*:
1. You're too fat/overweight
2. Your hair is a mess
3. Your belly looks big
4. You don't do enough exercise
5. Feeling scruffy next to other women
6. Not earning enough money
7. You say you are having a 'fat day'
8. Not wearing certain items of clothing because you think you can't pull it off
9. You wish you were as photogenic as other women on social media
10. You deflect compliments by saying something negative about yourself
11. You worry people are talking about you behind your back
12. Feeling underdressed
13. I'm not stylish enough
14. You don't have sex with your partner
15. You aren't as creative as other women
16. Your bum looks big
17. You aren't as organised as other women
18. You don't spend as much time with your friends as you should
19. You're not wearing enough make-up
20. You aren't attractive to your partner
*according to a study by Weight Watchers