6 Wedding Guests Face Every Girl's Worst Nightmare And Turn Up In The Same Dress
20 September 2017, 15:13 | Updated: 20 September 2017, 15:21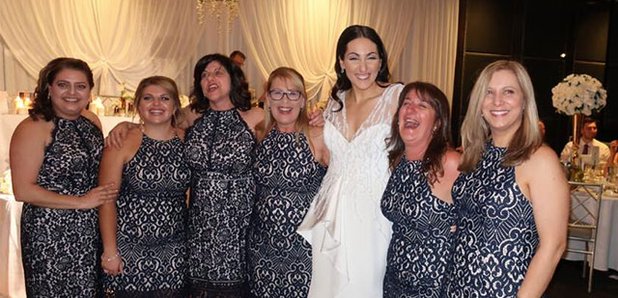 Giving the bridesmaids a run for their money, these women faced the ultimate fashion nightmare
Doubling up on an outfit can often be expected at a wedding, but it's very rare you will see the same dress six times over. Meanwhile, that's just what happened at a wedding reception in Sydney when six women rocked up in the exact same dress!
One of the ladies, Debbie Speranza told the Telegraph: "My cousin and I walked into the reception and saw each other [in the same dress] and started laughing, but then another walked in … then another one … and another one. There was about 200 people."
She went on to say, "There's a video of us telling the bridesmaids 'ok if you girls stuff up we are ready"
On the other hand, a number of people have called the $160 (£95) Forever New dress blunder a publicity stunt. The bride, Julia Mammone however put those rumours to bed on that one telling the Telegraph: "Some people think it's a publicity stunt for Portmans. I've been waiting for this day for three years – why would I pimp my wedding out for them?"
With the hilarious image going viral with, 41,000 likes and 10,000 comments, looks like the blunder was worth it!
Image: Facebook/ Debbie Speranza