This 72-year-old woman is married to a 19-year-old and is loving life
17 April 2018, 13:04 | Updated: 17 April 2018, 14:36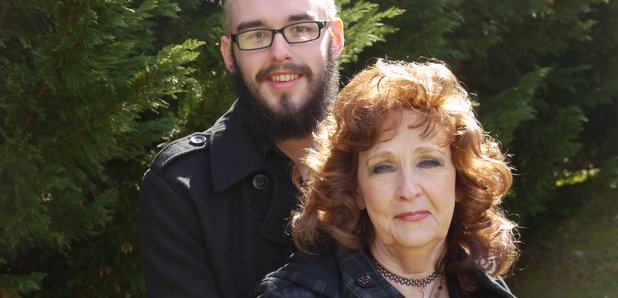 Gary Hardwick had just come out of an unhappy relationship with a 77-year-old woman when he met Almeda at a pizza restaurant.
Almeda is happily married to Gary Hardwick despite a 53 year age gap.
The couple, who live in Maryville, Tennessee, met at a birthday party in pizza restaurant and say that they are "truly soulmates".
After a whirlwind romance, Gary popped the question to the gran-of-six after just TWO WEEKS of dating.
Prior to this he was "unhappily dating" someone even older than the flame haired OAP, a woman aged 77.
She said: "If you love somebody, age is just a number.
"I've now been happily married going on two years with my true soul mate.
"We met at Chuck E Cheese, there was a birthday party there. I looked into his eyes and I just fell in love.
"I knew he was the one I wanted to spend my life with. I was never intimidated by the age at all."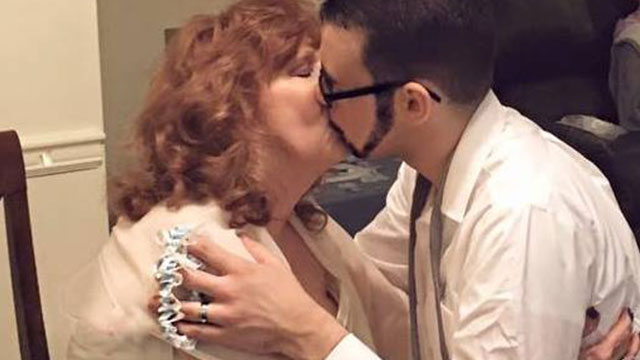 In agreement, Gary added: "The first thing that attracted me to Almeda was her beautiful, gorgeous blue eyes. And her personality.
"She's always full of laughter and we just connected so well. The chemistry was great.
Shockingly, he claims that the big age gap has never been an issue, adding: "I'm really mature for my age, I do not fit into the young age bracket at all.
"I've always had an attraction for older women and when I told my grandmother, who raised me, I didn't know how she would take it. But she accepted us.
He later went on to discuss the pair's intimacy, explaining that they didn't have sex until after their wedding.
Gary said: "The first time we made love was on our wedding night. It was an amazing experience.
"There was such a deep connection there. She's a wonderful lover."
Whilst Almeda's son hasn't spoken to her since she got hitched to Gary, her six grandchildren found it difficult at first but have now accepted their 19-year-old step-grandad - despite one of them being three years older than him.
Watch more: