Eight reasons why all inclusive holidays are the best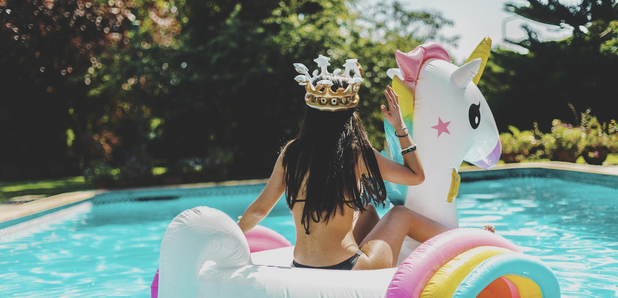 They get a lot of stick but all inclusives will always have a piece of our heart - and here's why.
With the news that Thomas Cook are discontinuing their popular 18-30 package holidays, it's a revealing sign of the times that people are getting more thrifty with their vacations.
Rather than going to the travel agent and grabbing all the brochures to find out your next destination, more and more people are getting adventurous and booking accommodation theirselves thanks to services such as Air Bnb.
But backpacking and city breaks aside, lets not let ourselves forget about the undeniable hero of the travel industry; the all inclusive holiday.
Here's why all inclusives will always be the best...
1. All the alcohol
Nothing shouts fun in the sun more than as much alcohol as you want at anytime of day - plus all included in the price!
2. All the food
Fancy a pizza mid morning on your sun bed? Why not! It's all included after all.
3. No changing up loads of currency
Thanks to your all inclusive wristband, cash transactions are left at home and you don't need to faff about with exchange rates.
4. Feel like your saving money
As a result of not having to bring tonnes of spending money, you feel like you're actually saving while you're away rather than landing back in the UK nearly bankrupt.
5. There's LOADS to do
Most all inclusives don't just offer all the food and drink, but also offer lots of entertainment too. If you're lucky there might even be water sports or a spa included - dreamy!
6. Easy to choose a restaurant
Most of the amazing all inclusives you find in the Carribbean or Mexico have multiple restaurants to choose from during your stay which makes picking where to eat easy but not boring either.
7. Great for meeting others
People rarely leave the hotel when they're all inclusive which makes meeting other guests easier than at normal hotels. You see the same people by the pool each day and again at the bar by the evening, before you know it you've got a pen pal from America.
8. You get to know the hotel staff well
Sometimes it can be a shame to stay somewhere for two weeks without really getting to know the people looking after you. But when the booze is free, you can guaruantee you'll be best mates with the barman by the end of the first night.
And just because you're all inclusive it doesn't mean you can't leave the hotel and explore - it just means when you return there's a whole load of cocktails dancing and amazing food waiting for you!