People Aren't Impressed With How This Site Is Advertising Plus Size Tights
11 December 2017, 12:51 | Updated: 11 December 2017, 13:02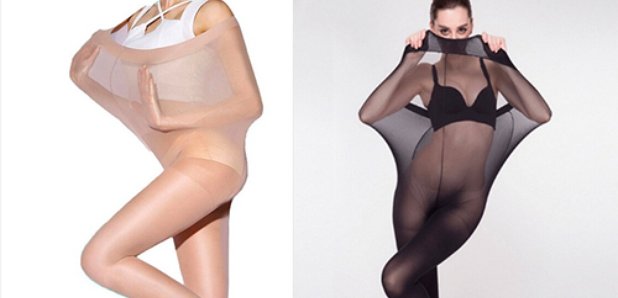 Many have taken offence to the stores marketing strategy.
People are not happy with how retailer Wish.com have advertised their range of plus size tights and the images are problematic to say the very least.
The plus size fashion industry has grown exponentially in recent years with plus size models gracing the catwalk and the pages of magazines more and more frequently.
These are all great things but tactless marketing like Wish.com's are taking us two steps backwards. They advertised their plus size tights using a tiny model and a pretty insulting pose...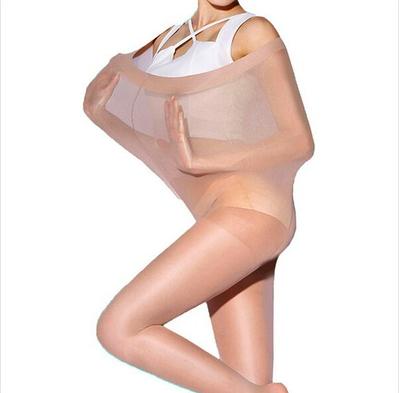 In the images the model can be seen completely enveloped by the tights and stretching them with her arms to show the size.
Understandably as soon as some shoppers caught wind of the pictures they took to social media to express their dismay...
it would have been so much easier to hire plus size models for this. it's an unrealistic advertisement as well because there is no indicator of how it looks on a plus size body. it's inefficient as well as distasteful.

— emily angelica (@existentiaIly) December 9, 2017
This is utterly ridiculous. Why is it so difficult to have clothes modelled on women (and men) they are designed for? #notbuyingit https://t.co/vNCwEiCpxi

— AnyBody (@AnyBodyOrg) December 10, 2017
However some eagle eyed shoppers have revealed that Wish.com actually stole the images from another website called TrendingVIP.com which were originally used for advertising magic tights that claim not to rip.

The pictures make WAY more sense in this context! But despite them not owning the images, it makes Wish.com's use of them appear even more insensitive without the fact they took images from another website.
the actual add that these models posed for is not for plus sized tights. they're supposed to be "magic tights" that wont rip no matter how much you stretch them. the wish app stole the picture and advertised it as plus size tights. https://t.co/Svb2HrMTuB

— brat (@xo_victoria_xx) December 10, 2017
We have reached out to Wish.com for comment.