Supermarket Worker Almost Brought Mum To Tears With This Goodwill Gesture!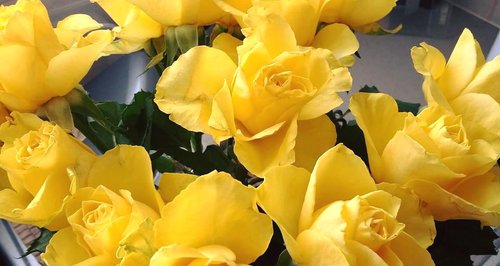 A mum was almost brought to tears when a kind Aldi worker gave her a bunch of flowers following her son's meltdown in the supermarket!
Ashley Holmes was shopping in her local supermarket in New South Wales, Australia when her three year old son decided to throw an EPIC tantrum in the supermarket for all to hear!
The mortifying moment made the mother want to leave the store with her young children straight away, but with a trolley full of shopping she persisted.
She finished her shop and went to the checkout - all while her son was still having an outburst - feeling pretty embarrassed from all the unwanted attention she was now getting from her fellow shoppers.
But one thoughtful Aldi worker, Shannon Maybury, followed her to her car with a bunch of yellow flowers and said 'we thought you deserved these, I hope your day gets better'.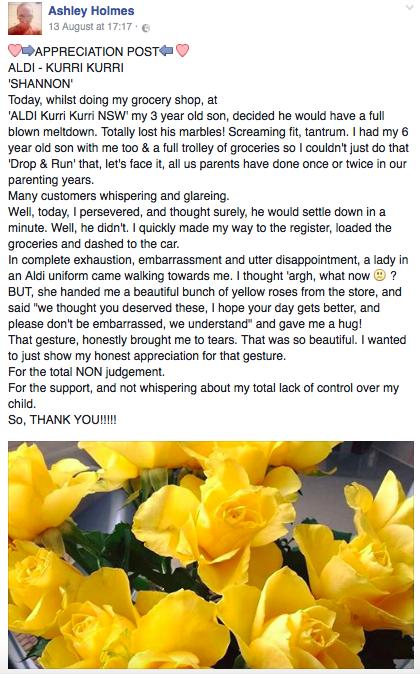 What a hero!