If You Don't Like Classic Easter Eggs These Alternatives Might Float Your Boat
2 March 2018, 15:21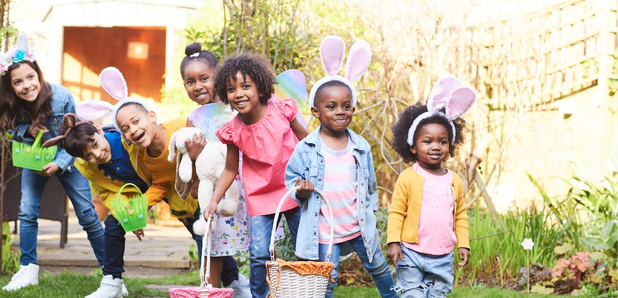 These Easter egg alternatives have got us pretty egg-cited!
Receiving Easter eggs is always pretty exciting, but as the years go by, your bog standard chocolate egg can get a little boring.
So for those looking for an alternative this Easter here's some strong options…
Blacksticks Blue 'Cheester' Egg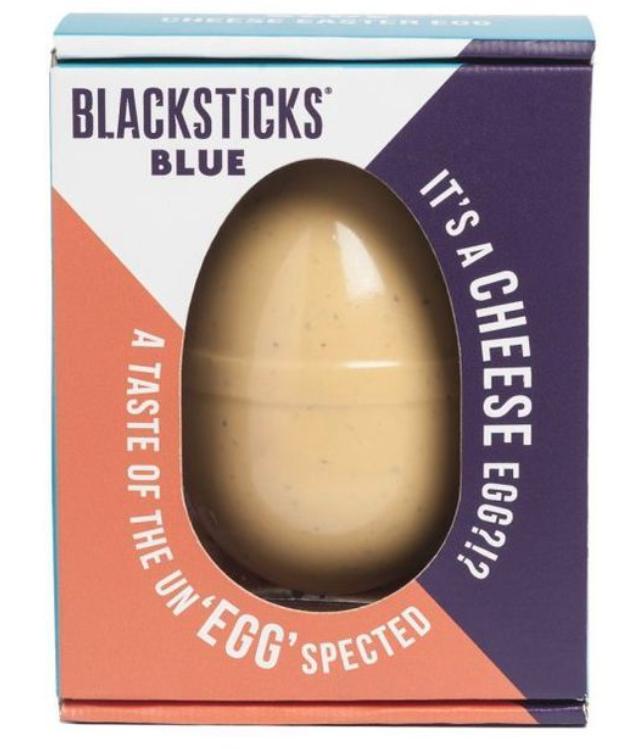 Asda
If you love cheese, then Asda's 'Blacksticks Blue' cheese egg is the one for you. According to statistics, 60% of Brits would choose cheese over chocolate, and as this egg's made entirely of cheese, that 60% are going to be pretty happy! Available from the 16th March in Asda.
Chocolate pineapple Easter eggs, £20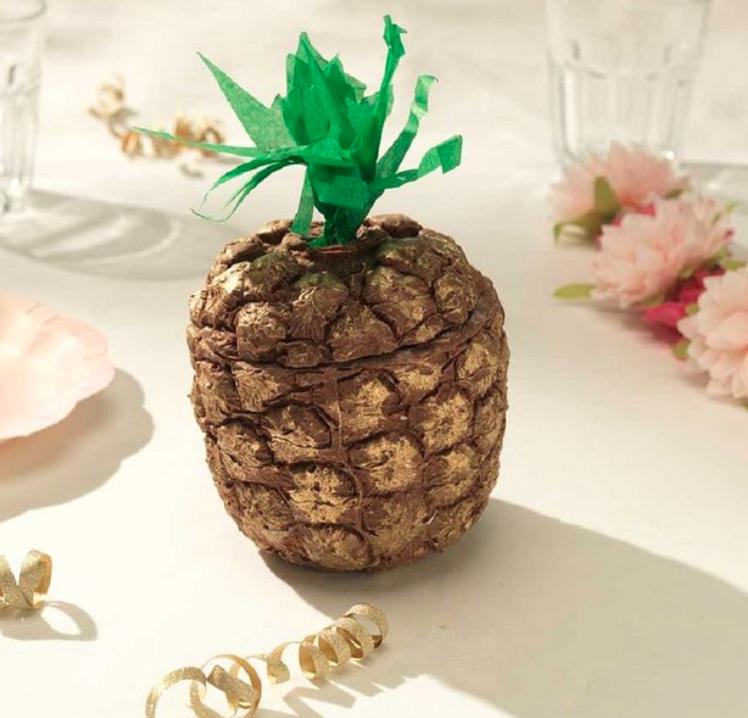 notonthehighstreet.com
It's a real size pineapple made out of chocolate and filled with chocolate buttons! Who could ask for more? From notonthehighstreet.com.
Gin and Tonic Easter Egg, £25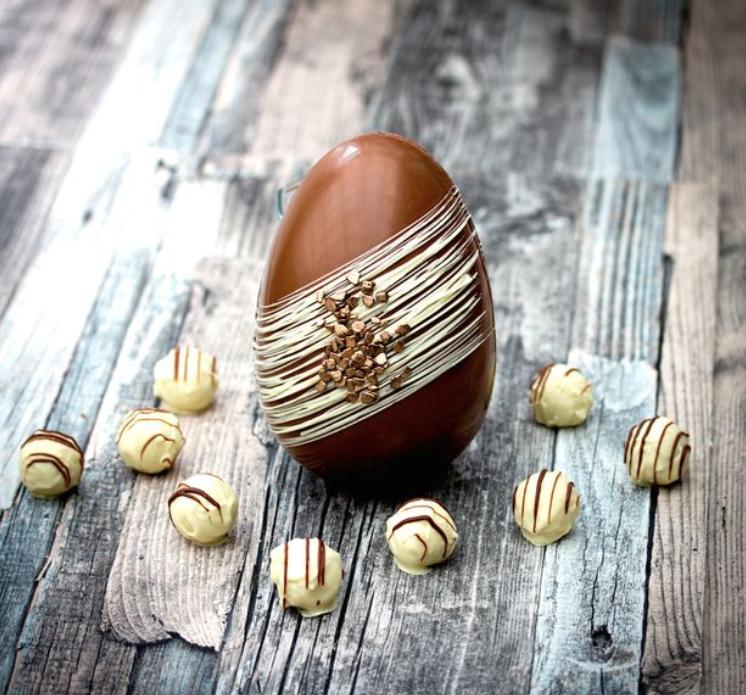 notonthehighstreet.com
If you're after something a little stronger, the Gin and Tonic Gods have made the ultimate Easter egg. The hand-crafted Belgian milk chocolate egg is filled with six exclusive gin and tonic truffles made with chocolate ganache, London Gin, and a hint of lemon and cardamom.
Moo Free Bunnycomb Easter egg, £4.99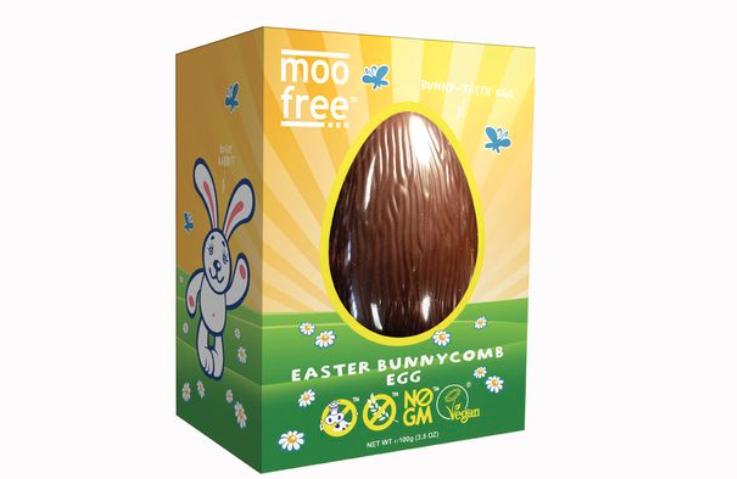 Holland and Barrett
For a vegan, gluten free alternative, Moo Free Bunnycomb Easter egg is perfect. The multiple award winning egg has toffee pieces embedded in the shell for extra sweetness. From Holland and Barrett.
The Avocado egg £8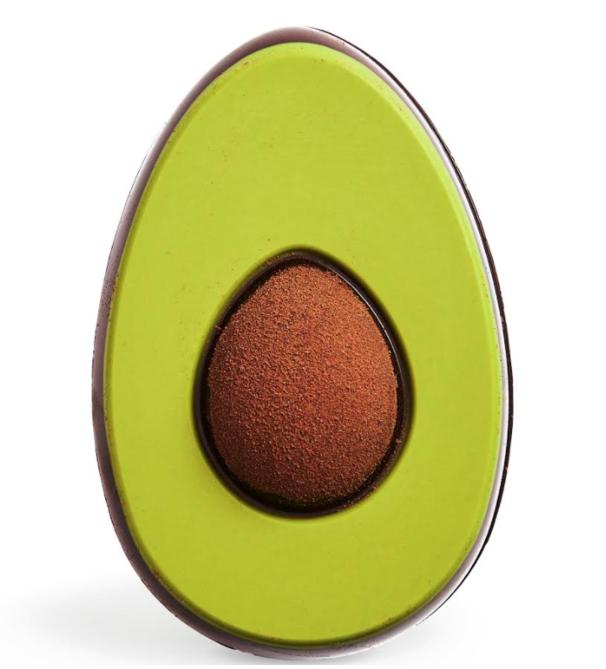 Waitrose
Whilst it looks like an avocado, Waitrose's Avocado egg is actually filled with chocolatey goodness. It has a dark chocolate shell, and it's filled with white chocolate stained with natural green colouring - and a cocoa dusted "stone" to finish.
Fruit and Nut Milk Chocolate Lattice Egg, £22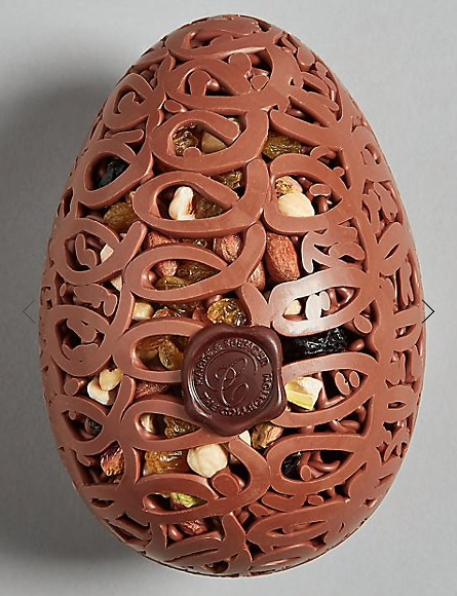 M&S
If your mad about fruit and nut chocolate, then this lattice shell number is ideal. The fruit and nut filled egg is available in M&S.
Watch more: