Forget Boring Chocolates! Here Are Our Tips For An Unforgettable Mother's Day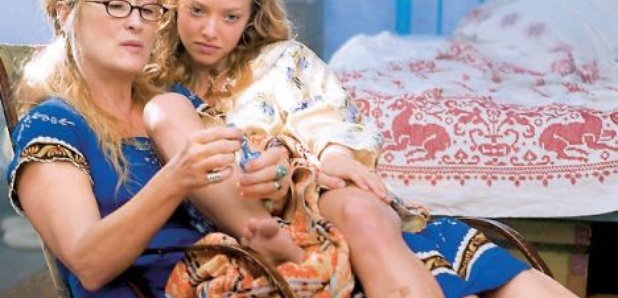 Try something new for your mum or nan this Mother's Day!
Every year we rack our brains for original ideas on what to treat our lovely mums or grandmothers with on Mother's Day and we always return to the same old fail safes.
Chocolates, flowers, gift vouchers - same ol', same ol' every year!
We've come up with some slightly different gift ideas to give your mum a mother's day to remember this year.
Flower arranging workshops
Why buy them ready made when your mum can arrange them herself just the way she likes them and learn a skill at the same time!
There are flower arranging courses the length and breadth of the UK so why not book a trip to a course near you and get stuck into flower arranging yourself.
Here are just a few of our top picks from around the country:
London: The Covent Garden Academy Of Flowers
Cambridge: The Cambridge Flower School
Bath: Talulah Rose Flower School
Liverpool: UK School of Floristry
Forget afternoon tea, how about afternoon gin?
Afternoon tea is so last year – take your lovely mum for a tour around a gin distillery!
And because gin comes with a heritage, gin distilleries are often housed in beautiful old buildings, making for an educational – as well as potentially tipsy – afternoon!
Here are a few we would recommend:
Hampshire:- Laverstoke Mill Bombay Sapphire Distillery
London: Beefeater Gin Distillery
Edinburgh: Edinburgh Gin Distillery Tour
Manchester: Three Rivers Gin Experience
Hand Mum over to some cheeky monkeys!
And no we aren't talking about the grandkids...
We're talking about an unforgettable experience on mother's day – becoming a zookeeper for the day. It's a bit out there, but why if she loves animals then why not?
Zoos and wildlife parks up and down the country offer this as a gift so as long as there's a zoo nearby you wouldn't have to travel too far.
Large zoos that offer this experience include the following...
Why not let her make her own gift at the potter's wheel
It might sound lazy but who wouldn't want to create their own work of art?
Artisan crafts and in particular Pottery is cool again, so treat yourself and your mum to a trip to the local pottery studio.
These are popping up everywhere so a quick look on the internet should point you in the direction of the nearest workshop.
Next it's up to you to decide whether your up for making the pot from scratch or to go for the easy option and just paint it....
Essex: Hazel's Pottery Barn
Dorset: Poole Pottery
Brighton: The Painting Pottery Cafe
Newcastle: Pots and Pancakes
Give the gift of zen!
These are on the pricier end of the scale but why not push the boat out and head off on a yoga retreat with your mum!
Across the UK in wonderful scenic locations are secluded yoga retreats to give you a couple of days to focus on your own physical and mental well-being.
Most companies also offer courses and weekend retreats for a variety of levels including total beginner and those for self confessed yogis.
Check out some of Britain's best retreats below...
- Little Yoga Company - Yorkshire
- Adventure Yogi - Lake District, Norfolk, Oxfordshire, East Sussex, Breconshire
Teach her how to cook some fancy food
And the best part? You won't even have to do the teaching!
Why not have a mother-daughter day out at cooking school and learn to make something you've always fancied rustling up at a dinner party but never had the confidence to.
There are courses available in cooking of all kinds from canapés and sushi to pastry and pasta making.
Did your mum once try something delicious on a holiday to Thailand and always wanted to give it a go herself? Treat her to a Thai cooking course! The possibilities are endless...
Devon: Ashburton Cookery School
Nottingham: The School Of Artisan Food
Yorkshire: Betty's Cookery School
London: Leith's School Of Food And Wine
Happy Mother's day everyone!