Amazon Celebrates Its Birthday With Amazing Sales Only On Amazon Prime Day!
3 July 2017, 16:50 | Updated: 23 August 2018, 16:58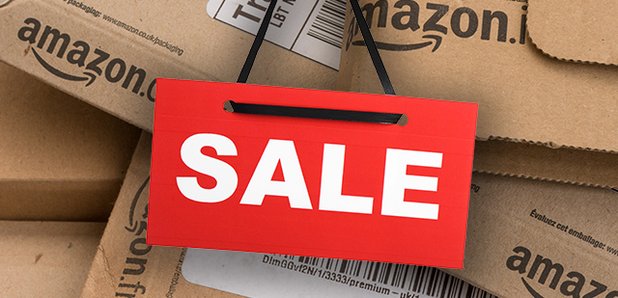 Amazon is turning 22 years old and the retail giant are celebrating with a day dedicated to slashed prices.
We don't want to make you feel old but Amazon is turning 22 next week and what a better way to celebrate that with a hefty sale. Honestly, we live for birthdays like these.
Dubbed the 'Black Friday' of Amazon, this is something you don't want miss - or even turn up late to the party.

What is Amazon Prime Day 2017?
Prime Day is a one-day-a-year celebration of Amazon's birthday, which is acknowledged all over the world by the retail giant with bosses promising "thousands of amazing deals worldwide".
Amazon might have been around for 22 years but Amazon Prime Day hasn't been going on for that long.
The first time the shop recognised its birthday with the sales was back in 2015.
All sales will be online.
When is Amazon Prime Day 2017?
This year, Amazon have announced that Prime Day will be on 11th July 2017, starting at midnight. However, their best discounts will be rolled out between 6am and 10pm.
The date is around the same time every year, with the past two events taking place on 12th July 2015 and 15th July 2016.
Early bird shoppers should look out for sales on the week leading up to Prime Day, to get you excited for the big day.

Picture | iStock
How do I get discounts on Amazon Prime Day?
Unfortunately, you can only bag yourself the discounts if you're an Amazon Prime member.
Prime members already received free next day delivery, access to Prime TV shows, eBooks and live music events.
However, the premium membership does come at a price, and will hit your bank balance with a bill of £79 for the year - or £7.99 a month.
If you want to make the most of the discounts but don't want to pay the subscription fee, savvy shoppers can sign up to Amazon Prime's 30 day free trial from 1st July to enjoy the exclusive savings.
Just don't forget to cancel your membership at the end of the month! You don't want to get caught out by the fees you were hoping to avoid.