Bonkers New Amazon Delivery Service Will Let Couriers OPEN Your Front Door
26 October 2017, 13:14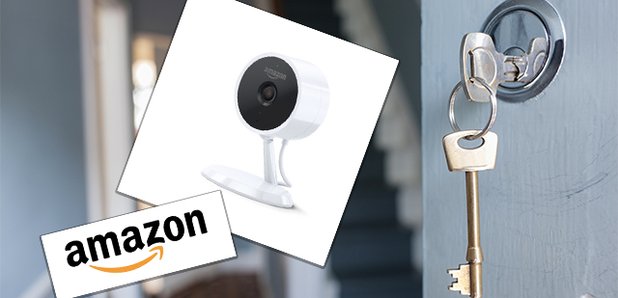 The online shopping giant have a novel new way to tackling home deliveries.
It can sometimes feel like Amazon is trying to take over our lives. Their Alexa device can control our lights, their Firestick can pick what TV we watch...and now they want to open our front doors too!
But it's nothing sinister, it's all to make our lives easier and remove the stress of worrying that you'll miss your parcels.
The service called Amazon Key will require a smart lock on your front door and a Cloud Cam camera, then couriers will be able to gain entry to your home and leave your parcels inside without you even needing to be in.
The couriers will scan the package barcode at your front door which will allow the delivery to be verified which will then activate the Cloud Camera to start recording their actions.
The courier will then be able to open the door via the smart lock using an app and customers will then have the option of watching the delivery take place in realtime or will be sent a video of it shortly after.
Sounds scary to us! But Amazon's technology is intended to allow the process to happen in the most secure way, but we can't see this convincing everyone.
In theory this system could also be applied to other service providers such as cleaners, dog walkers or handymen.
This isn't the first time Amazon have tried to revolutionise the way we receive our deliveries as back in 2015 they trialled a service with Audi in which couriers left parcels in car boots.
At the moment it is exclusively available for Prime Members, but would you use Amazon Key?