Awkward British Problems You Can Absolutely Relate To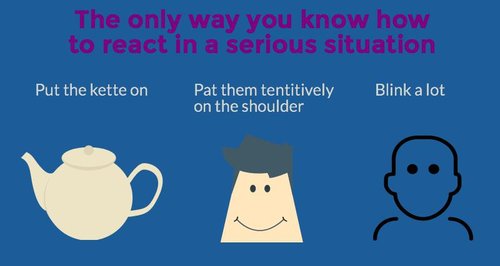 Being British goes hand in hand with cringing on a daily basis... right? Well rest assured, it's not just you!
From feeling physically sick when you see an unknown number on your call screen, to hearing a recording of your own voice and making a vow of silence for the rest of your life...
From running out of ways to say 'thanks', after we've already used up 'ta', 'cheers' and 'great work', to trying (and failing) not to say 'sorry' in every other sentence... Yes, us Brits have to deal with a lot (of very real pain) on a daily basis.
So we've got together a definitive list of how we deal with some of our most dreaded situations:
Disclaimer: These will make you laugh and cry!

Right, well after that trauma we're off to make a cuppa. Care to join us? Oh you're so kind.