Barbie Debuts Inspiring Role Model Collection For International Women's Day
8 March 2018, 08:04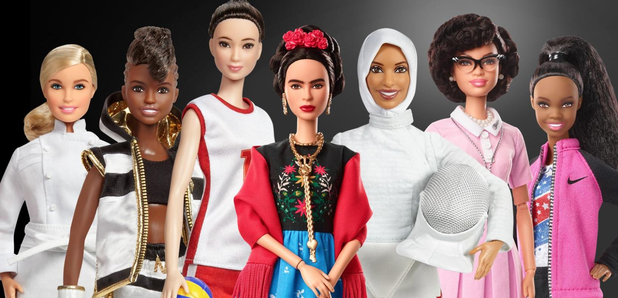 Barbie has debuted a new collection of dolls that honour global role models, for International Women's Day.
In celebration of International Women's Day Barbie has honoured a number of accomplished role models from all different backgrounds, in their latest collection.
The realistic dolls include everyone from UK boxer, Nicole Adams and aviator Amelia Earhart to USA Olympic snowboarder Chloe Kim.
Barbie's Shero program, which began in 2015 aims to inspire the next generation of women with modern-day female heroes.
After seeing her doll mini-me, complete with boxing gloves and an identical hair-do to her own, Nicola Adams said: "I am so excited and honoured to be Barbie's first ever UK Shero and the first ever boxer Barbie."
She added: "Growing up, my biggest role models were my mum and Muhammad Ali - there were no female boxers in media when I was a kid, and I might have discovered my passion sooner if I'd seen other women boxing.
"That's why empowering the next generation of kids is something I'm passionate about and it's great to work with Barbie to share my story now."
The 14 inspiring Barbies aren't on sale yet, though the first three of them, are available for pre-order, and will be purchasable in the next few months. These will be Mexican artist Frieda Kahlo, female aviator Amelia Earhart and Nasa mathematician Katherine Johnson.
Nice one, Barbie.
Watch more: