Everyone is obsessed with this £16 foot mask that removes dead skin instantly
14 August 2018, 13:04 | Updated: 14 August 2018, 15:14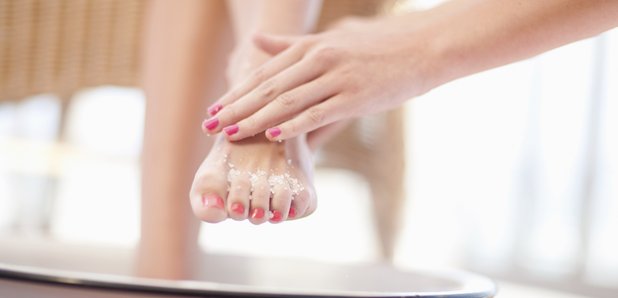 If you ever wanted feet that are as soft as a baby's bottom then this exfoliator could be the answer.
Theres nothing worse than dry and cracked heels, especially in summer when you're wearing sandals.
However, now the foot gods have answered our prayers and it costs just a fraction of the price of a pedicure in the salon.
The product is called Baby Foot, and its currently stocked in the States, but that doesn't mean you can't scout around for it online.
Priced at $25, the exfoliating foot-mask promised to help shed dead skin off the feet to leave your feet feeling lovely and smooth.
It's main ingredients compromise of salicylic acid and lactic acid, exfoliators that rid all the dead, built up calloused skin, and has an added dose of hyaluronic acid and collagen to help keep them hydrated.
All you have to do to get started is soak your foot in the gel booties provided and then within 5-7 days your feet should start to peel naturally.
It seems as though the product has already been a hit with customers, and as many as 8,000 shoppers have left Amazon reviews raving about the product.
"Disgusting yet insanely gratifying…by far the most effective exfoliation that I've ever experienced," said another.
And: "The balls of my feet have been the smoothest they've been in years!"
It's not the only product on the market said to make your feet silky smooth either!
Other foot exfoliators available on the high-street