This Calendar Knows Your Skins Cycle So You Can Predict Breakouts BEFORE They Happen!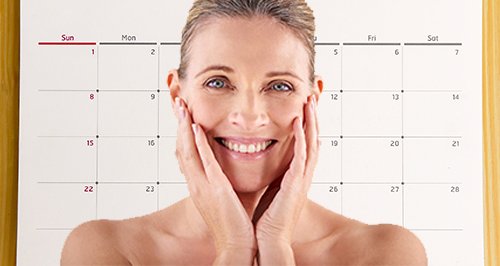 This calendar reveals your skin cycle and reveals when your skin needs that extra bit of TLC to keep pimples at bay!
Skin is a fickle thing!
One day it can be dry as a bone, the next day we wake up blotchy, and then the one day of the month we don't have any plans it decides to look radiant - typical!
But all our skin anxieties could be long gone thanks to a calendar featured in the latest book from Neal's Yard.
Their daily and monthly skin cycles can help you to predict when in the month your skin is most prone to break outs and sensitivities.
Yep that's right, our skin condition fluctuates with our menstrual cycle ladies!
It can also fluctuate on an hourly basis, so its important to be aware of what time of day we are using our expensive skin lotions and potions.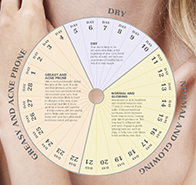 Photo: Neal's Yard Beauty Book
For example, during the first and last portion of the cycle, our skin is more greasy which leaves us prone to spots so its crucial to use products such as toner more regularly at this time of the month.
It also gives a great insight into our daily skin cycle...
Morning
First thing in the morning we are more likely to have an allergic skin reaction so this is not a good time to apply thick moisturiser!
Afternoon
Our skin calms down as the day goes on so is less likely to have allergic reactions. According to the book, the optimum time for absorbent skin is around 4pm so this is the BEST time to moisturise and use face masks.
Evening
Skin warms up in the evening and is apparently at its highest temperature between 4-9pm. Pores are more open at this time and its a perfect opportunity to have a hot bath or visit a sauna.
All the above and more skin secrets are in the Neal's Yard Beauty Book which costs £12.99...
A small price to pay for learning the trick to fabulous skin!