Bride-to-be learns why you should never put pens in your hair
22 August 2018, 13:06 | Updated: 23 August 2018, 12:35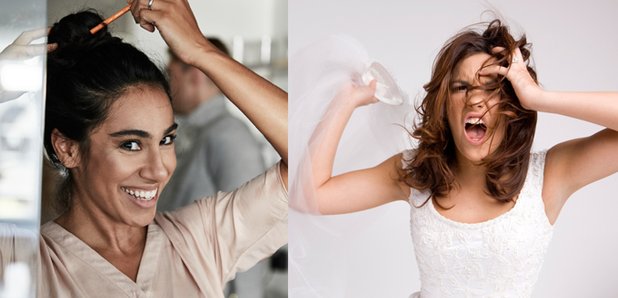 Biros might seem to be a handy way to keep your hair out the way, but one bride-to-be discovered they can leak.
A bride feared she would walk down the aisle looking like a TROLL when a leaky biro turned her hair blue.
Daphne Martin popped a pen in her hair to keep her messy ponytail in place and it wasn't long before disaster followed.
Hairdresser, Kelly O'Leary-Woodford took to her IG account to give a stern warning to future brides.
She wrote: "One week before my client's wedding, her pen that was in her ponytail burst.
"What number is this on your 'worst ever' scale?! *she fixed it lightener and 10 volume, 5 mins, either way, it was the craziest thing I've ever seen. DON'T PUT YOUR PEN IN YOUR HAIR."
Luckily, the hairdresser was able to fix the process by bleaching hair after repeated attempts to wash out the ink.