Can You See What's Wrong With This "Anti-Ageing" Advert?
1 November 2017, 15:58 | Updated: 8 June 2018, 15:45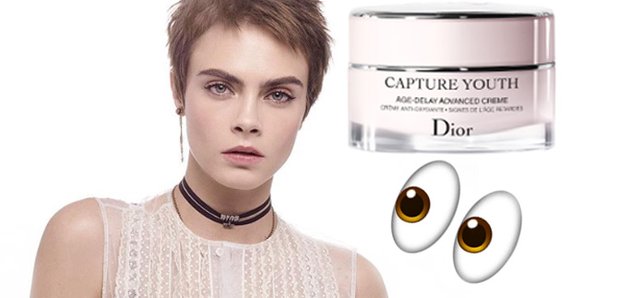 A major beauty brand has been slammed by customers after making one seemingly fatal error in their latest campaign.
One of the world's biggest cosmetics companies has been brought under fire for it's most recent campaign, which promises a product for those looking to turn back the years.
French fashion house Dior has been slammed for using 25-year-old model, Cara Delevingne to front its most recent advert for an anti-ageing line, despite only being in her twenties.
The fresh-faced model has been announced as the face of the brand's Capture range, which claims to "correct all visible signs of ageing to reveal a radiant youthful beauty", but they seemingly overlooked the fact the model in question had zero wrinkles to begin with!
Angry customers were quick to hit back at the brand for using what they felt was "unfair" advertising and demanded a more age-appropriate model to showcase the products on offer.
Lisa Jones tweeted: "Beautiful Cara is 25. I'm 51 and I'm your target audience for Capture. It's a wrinkle cream. This is unfair to her and to me #thatsnotme."
Christina Rose added: "Having a 25-year-old as the face of an anti-ageing line is ridiculous. Is it so much to ask that someone over 40 or even 30 be the face?"
Too young models won't make me buy upscale beauty. Can girls the models' age even afford that stuff? #thatsnotme

— Laura Pierce (@southyankeegal) October 28, 2017
Wendy Stout also blasted Dior, saying: "As a 51-year-old I find the use of a 25-year-old model to be slightly insensitive. Are we hopeless after 26? I'll have to re-evaluate Dior."
.@CarolineHirons SO true. These campaigns using teens to market to me...I finally have $$$ to spend but #thatsnotme in the ads. Depressing. https://t.co/PLgFr6SxDm

— Lia'sGrandma (@SusanHaine) October 28, 2017
One customer called for Dame Maggie Smith to be the face of the products, while others took to Instagram with the #ThatsNotMe in a show of defiance.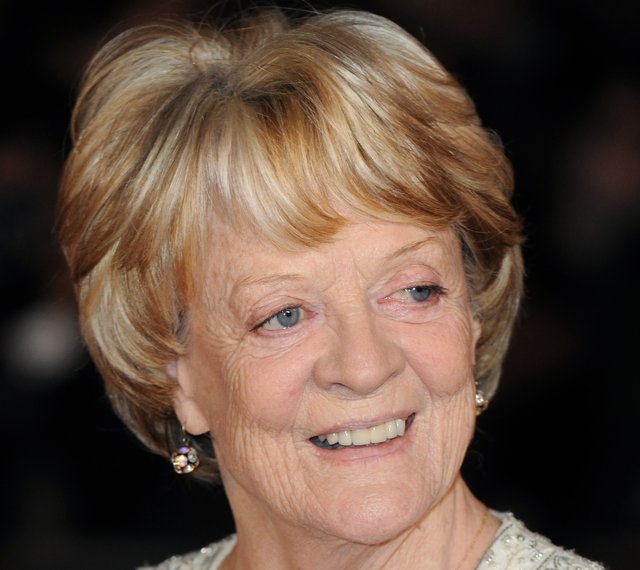 The news comes after Dame Helen Mirren slammed brands for using the word "anti-ageing" and called for an end of an era where women are made to feel bad about ageing gracefully.
The stunning 72-year-old graced the cover of Allure magazine earlier this year, where they called out the beauty industry for their ageism.
"We are making a resolution to stop using the term "anti-ageing", Allure's editor Michelle Lee boldly wrote in the magazine's September issue. "Whether we know it or not, we're subtly reinforcing the message that ageing is a condition we need to battle - this anti-anxiety meds, anti-virus software or anti-fungal spray."
We couldn't agree more!