Celebrity Hairdresser: Tara Smith
She talks to us about her impressive career in hairdressing and her host of celebrity clients.
A day in the life of Tara Smith could involve working with Quentin Tarintino on set and getting Marisa Tomei and Demi Moore picture perfect for the red carpet. It's not quite your average 9-5 job by any stretch of the imagination, but Tara wouldn't have it any other way. Here she talks to us about her impressive career in hairdressing, her new hair care range and her host of celebrity clients.
How did you get started in the industry?
Both my mother and grandmother were hairdressers, so in a way I was born into the industry. I remember being in my mother's salon as a little girl and knowing I wanted to work with hair. I trained as a hair and make-up artist, but my strengths were in hair. I've always loved fashion and films and was able to incorporate these passions with my love of doing hair, styling celebrities for movies and the red carpet.
Tell us more about your organic hair care range and the inspiration behind it.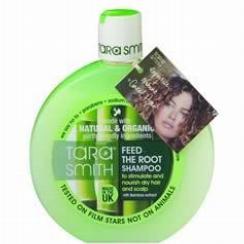 The range is both natural and certified 100% organic and can be found at Tesco's and cultbeauty.co.uk. Creating this hair care range has been really important to me. Number one, I thought that there was a gap in the English marketplace for a woman to have a hair product line. And number two, I thought that the everyday woman didn't have a green option. Credit crunch or not, it was really important for the range to be reasonably priced. I teamed up with The Body Shop's chemist, Roger Bar to create the line and chose to test the products on film stars and not animals. At one point, I was using the products on Demi Moore and she was coming back to me the next day with feedback. In addition to the ingredients that were going into the products, the packaging was also very important to me. I chose to package the range in a type of seed paper which can be planted and a flower will bloom. Even if they choose to toss it on the ground, there will be a seed that will grow. My inspiration behind this is the idea that a head is just like a plant in the way that it needs to be nourished. You need to nourish you hair in the same w
ay that you would fertilize soil. Products from the range like "Feed the Root" and the incredibly gentle "Big Baby" are great for this.
You have worked with a whole host of celebrities, any favourites?
Can you imagine what would happen if I said I had a favourite? I can't pick a favourite, that will get me in trouble! (Laughs)
What has been the highlight of your career so far?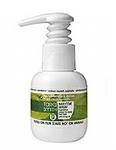 Again, it's hard to pick just one! I'm very fortunate to say that I've met some incredible people through my work and one of the greatest thrills is having clients like Marisa Tomei and Demi Moore, who have kept coming back to me. Another highlight was working with Quentine Tarantino on Grindhouse/Death Proof. Not only is he a great director, but it was a great environment to work in.
Talk us through the process of how you decide what look to give a client? How much input do you have?
The first thing is to know what they're wearing. The style of the hair goes hand in hand with what they're actually wearing. I like to look at the dress, see what type of neckline it has, etc. From there, I can base the hair off of the look. For instance, when I do Natalie Imbruglia's hair, I work very closely with her stylist to get the overall look. This is very important because if the hair isn't right for the dress, they can end up on the worst dressed list in no time!
We would love you to cut our hair, is there any salon we could catch you at?
I don't usually work out of salons. The actresses and stars come to my house to get their hair cut. It's all done out of my house.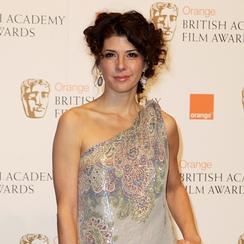 We thought Marisa Tomei looked stunning at the BAFTAs, how did you decide on her look, what came first the hair or the make-up?
Well, Marisa never wants to look too done. We looked at her dress and worked from there. In the end, I decided to put her hair up and make it very curly.
We know you work a lot in both the US and UK, what are the differences in trends both sides of the pond?
England is way more cutting edge than a lot of places, period. The street fashion is the best in the world. With the US, you have very different styles from LA to New York. And even with LA, there is the more glamourous look and then there is that beached out vibe.
How do you feel about being shortlisted for Celebrity Hairdresser of the Year?
I feel highly honoured, I'm excited, and I'm very nervous! I'm really grateful to be one of the 15 or so chosen hairstylists. There are some pretty big names, so I need everyone and their dogs to vote for me! Vote Tara!
Who would be your dream client to work with?
Tina Turner. I just think she rocks! Madonna is also on my radar. She is creative with her hair and I would love to work my magic on it. I've never gone on tour with a singer and it's something I would like to do some day. Those women can put on a show, take Kylie Minogue for instance!
What are your top tips for summer hair styling?
My biggest tip for summer is to keep your hair nourished. If you're going to be baking in the heat, make sure you keep it conditioned. My product, base coat, is great for this and is one of the top serums you'll find. In terms of styling, with long hair its nice to get the hair back off your face with a twist or off set bun. Even with short hair, they have those fun accessories that you can pull your hair back with. Those are are very nice.
What is next for you?
Well, hopefully I'll win Hairdresser of the Year! (Laughs) I would like to be working on a new film, working with a new client, and expanding my styling range. It's all very random for me, I can be so quiet and then I can be on the plane for ten days straight! Last week, I did Nicolette Sheridan's hair and hopefully I'll do some more work with her. I will also be appearing at the Clothes Show on May 29th where I will be transforming people by styling their hair and talking through the entire process for the audience. Overall though, everything is going really good and I have a great product to distribute.

Tara's range is available on Cult Beauty, click here to start shopping and pick up yours.

Get more fashion and beauty content from Mimi - a make-up artist with a busy and demanding social calendar at beautyandthedirt.com.